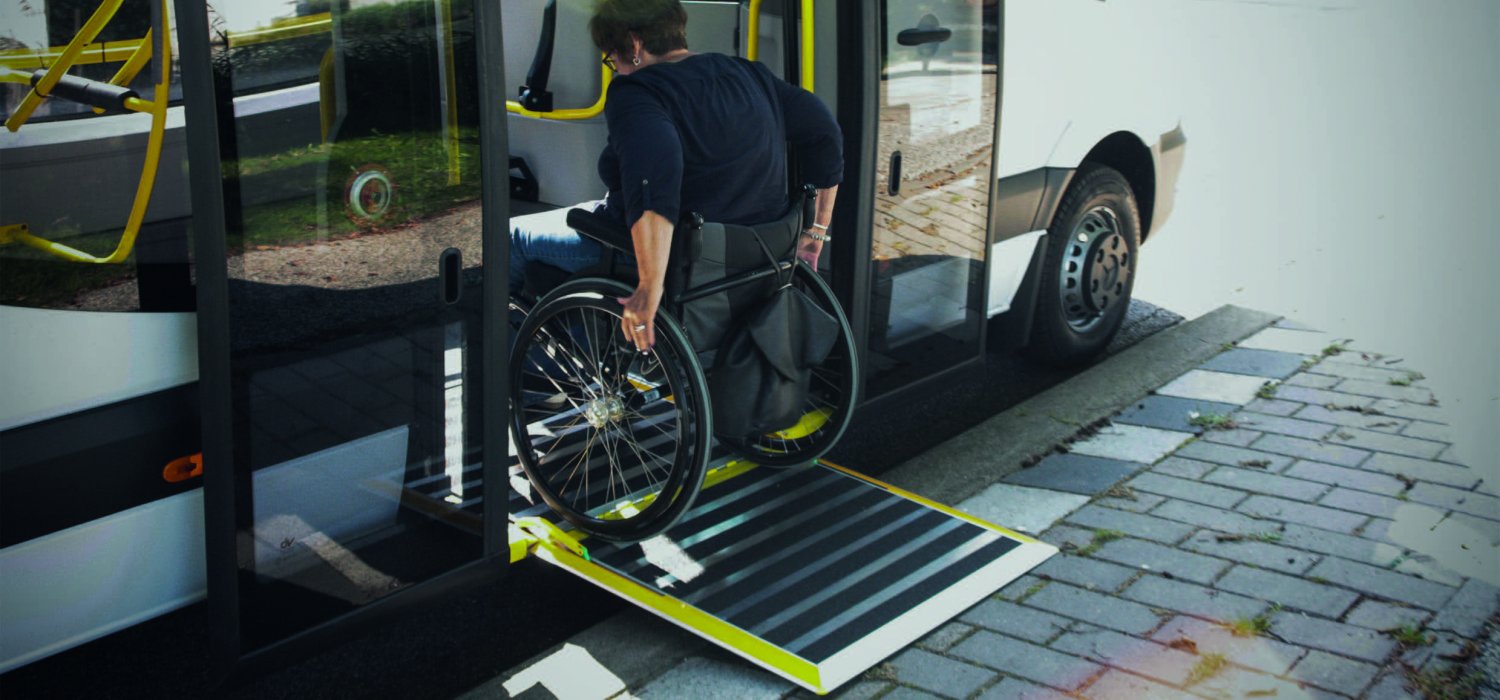 AXS-EPR/CR Ramp
The Ultra-slim, Lightweight & Robust Ramp
Fully automatic or manual
Straightforward cleaning and minimal maintenance for reduced 'down time'.
AXS-EPR Ramp: fully electric wheelchair ramp
AXS-CR Ramp: manual version wheelchair ramp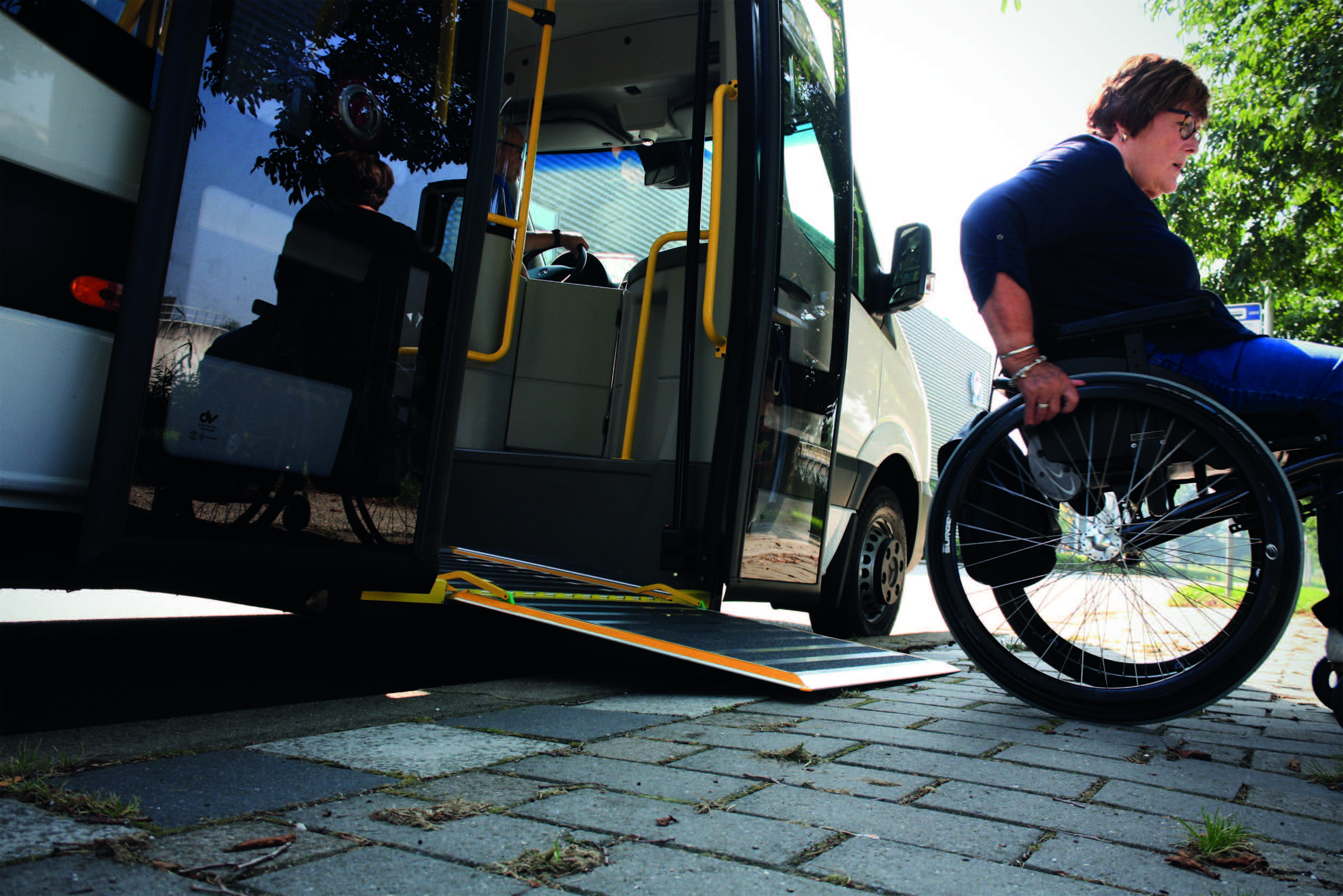 The AXS-EPR/CR Ramp is the ideal solution for low-floor buses and minibuses due to its weight, efficiency and high loading capacity.
Durable and non-corrosive design
Ultra-slim design for space saving
Enhanced safety features
Low weight for fuel efficiency (36 kg)
High loading capacity of 350 kg
Suitable for most low foor buses and minibuses
Full deployment in only 8 seconds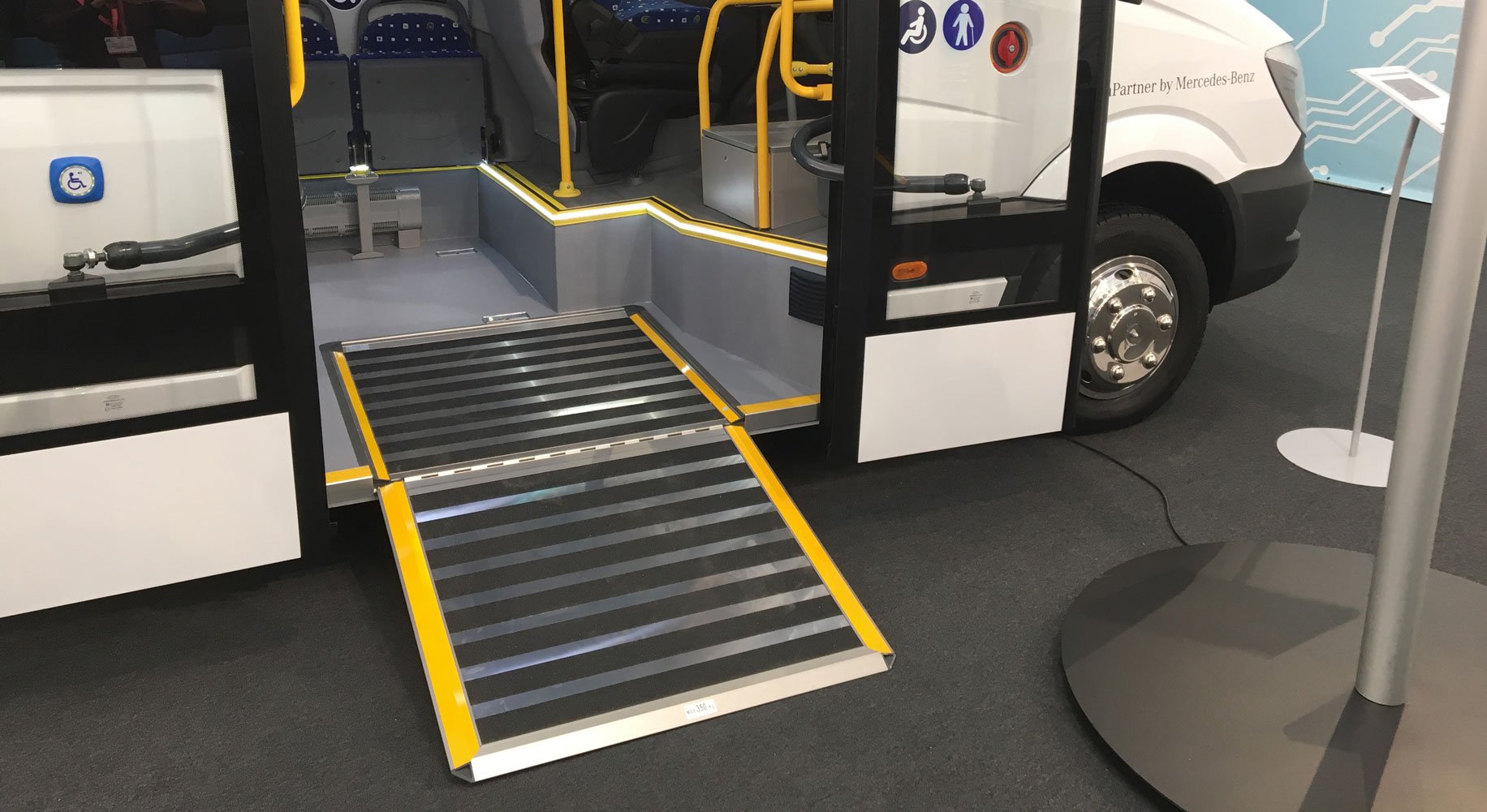 Smart slim design
The folding ramp works well with higher boarding platforms, as it automatically adjusts to the right height.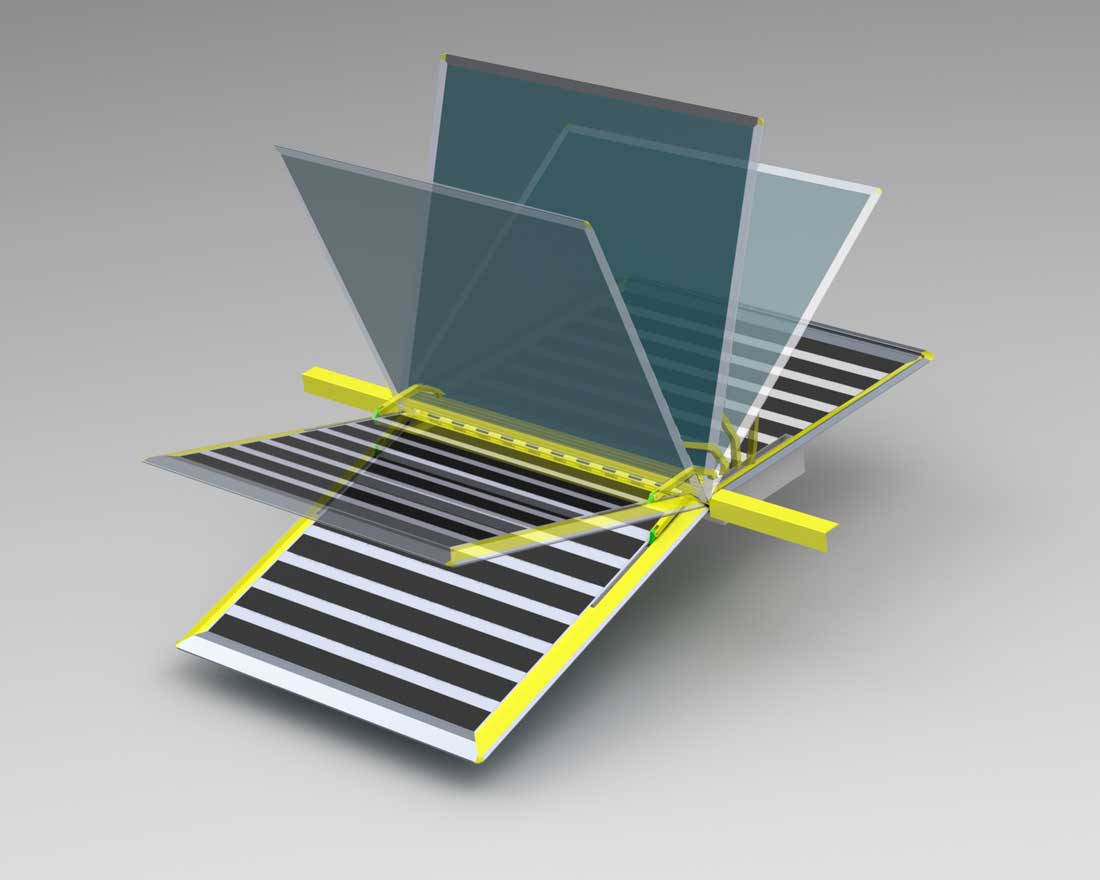 Strong reliable light honeycomb ramp platform
Thin aluminium edges create a sleek, modern finish when the ramp is closed
The Ultra-slim, Lightweight & Robust Ramp from Mobility Networks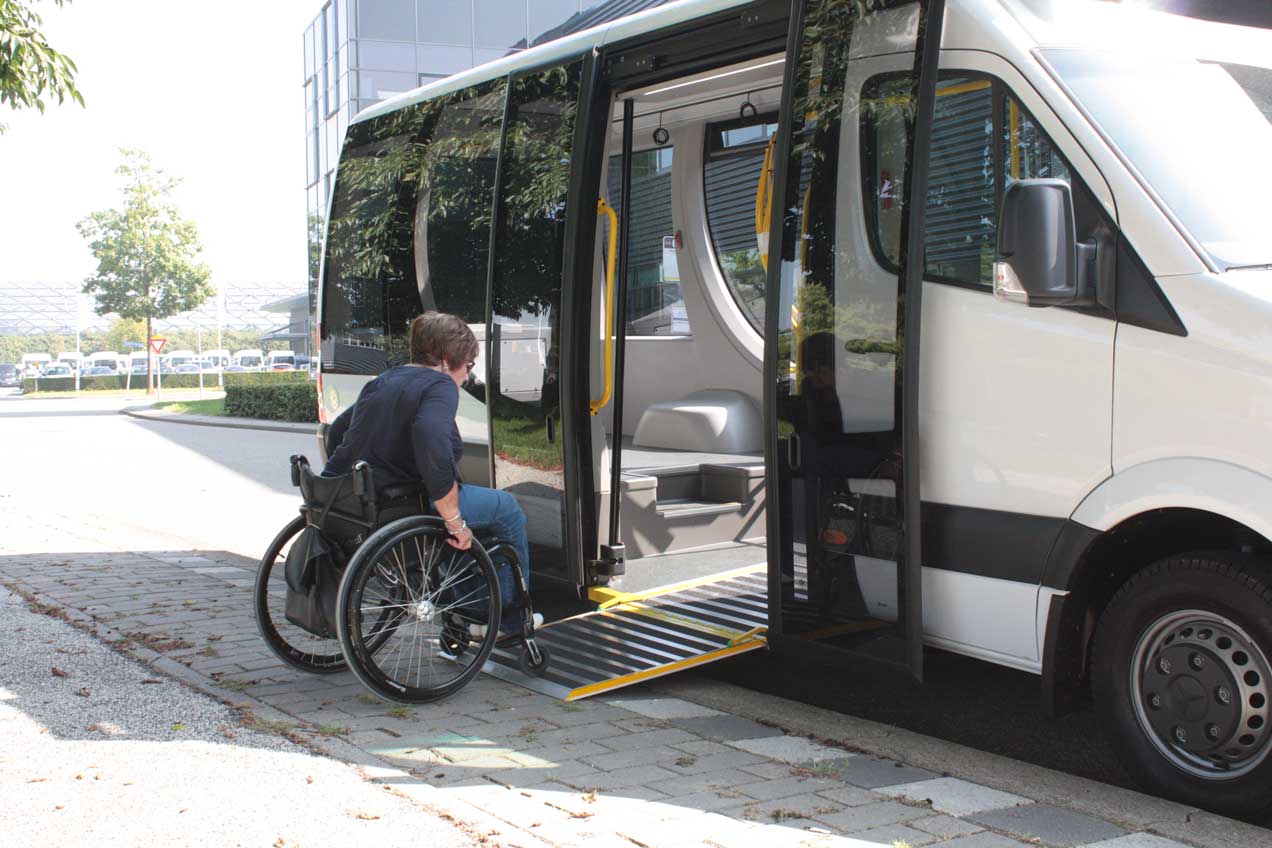 Dimensions
825 mm (w) x 880 mm (l)
Installation dimension
930 mm (w) x 830 mm (l)
Ramp standard weight
12 kg (CR Manual) | 36 kg (EPR Automatic)
Safety compliance
Meets Directive 2001/85/EC and Regulation No.107 UN/ECE