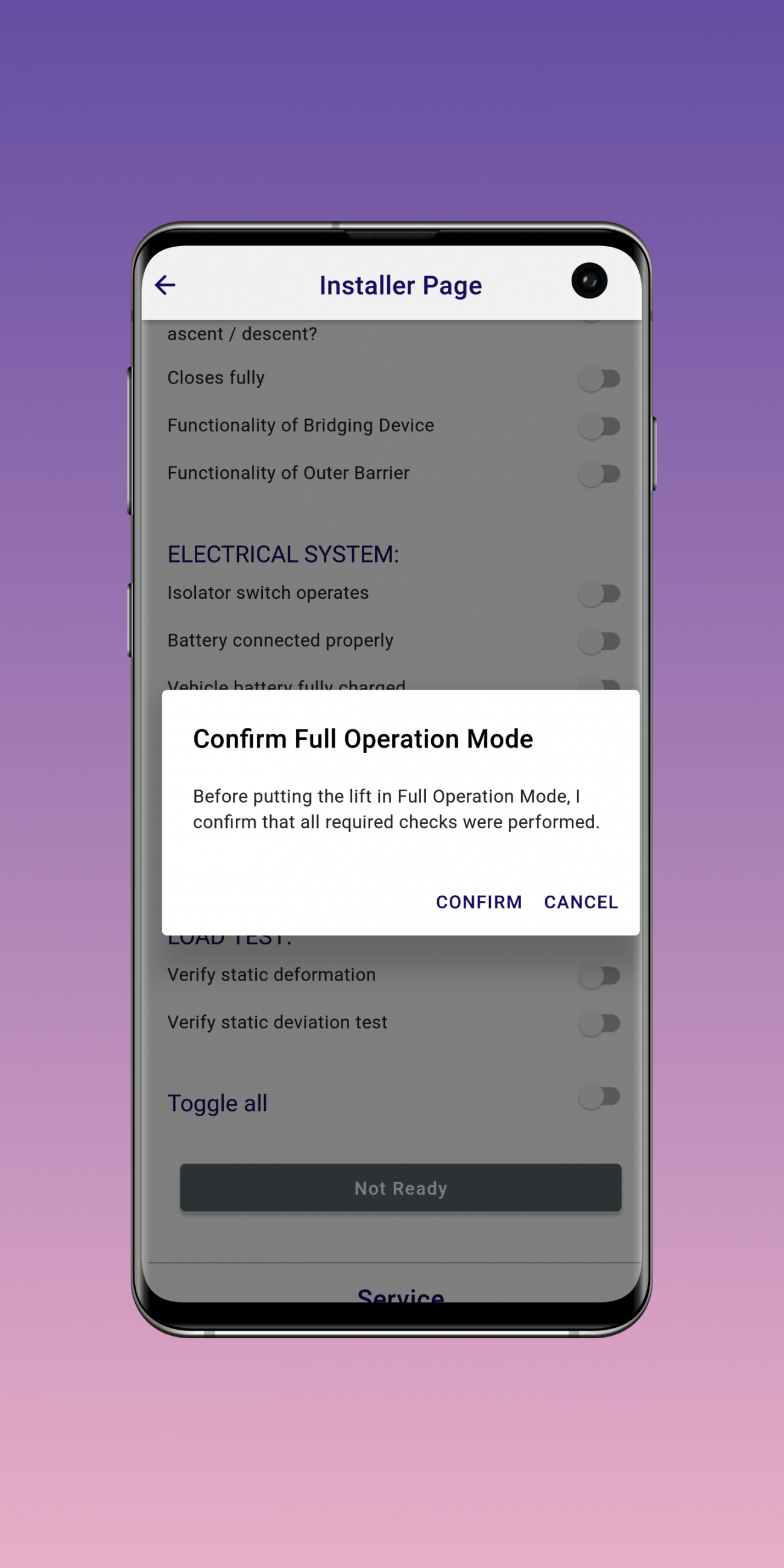 Safety mode is unique to Mobility Networks. We've been working hard to develop a higher standard of lift-based technology and this has enabled us to produce Safety Mode.
Each lift requires a 'PASS' on 90 different points of inspection before leaving the factory. This test certificate is printed and sent with the lift. The test covers important safety functions of the lift and this test ensures that they're all in perfect working order before leaving the factory. Once the lift has successfully passed this inspection, it will be entered into Safety Mode. The test is carried out based on data directly from the ECU; removing human error from quality assurance. This data cannot be tampered with and the ECU must provide data which passes each element of the inspection.
To remove the lift from Safety Mode, we require the installers to complete our App based installation procedure. ​This guarantees that only specially trained installers handle the installation process.
Using the App to exit Safety Mode and enter Full Operation Mode will trigger Mobility Networks to start the warranty process and the digital cycle counter will reset to zero.
This holistic approach to quality, from manufacture to installation and commissioning, will provide end users and fleet owners with the highest level of confidence and peace of mind.​
Safety Mode provides a higher level of control, accuracy and transparency from building the lift through to installation. In turn, this provides a safer and more reliable customer experience.