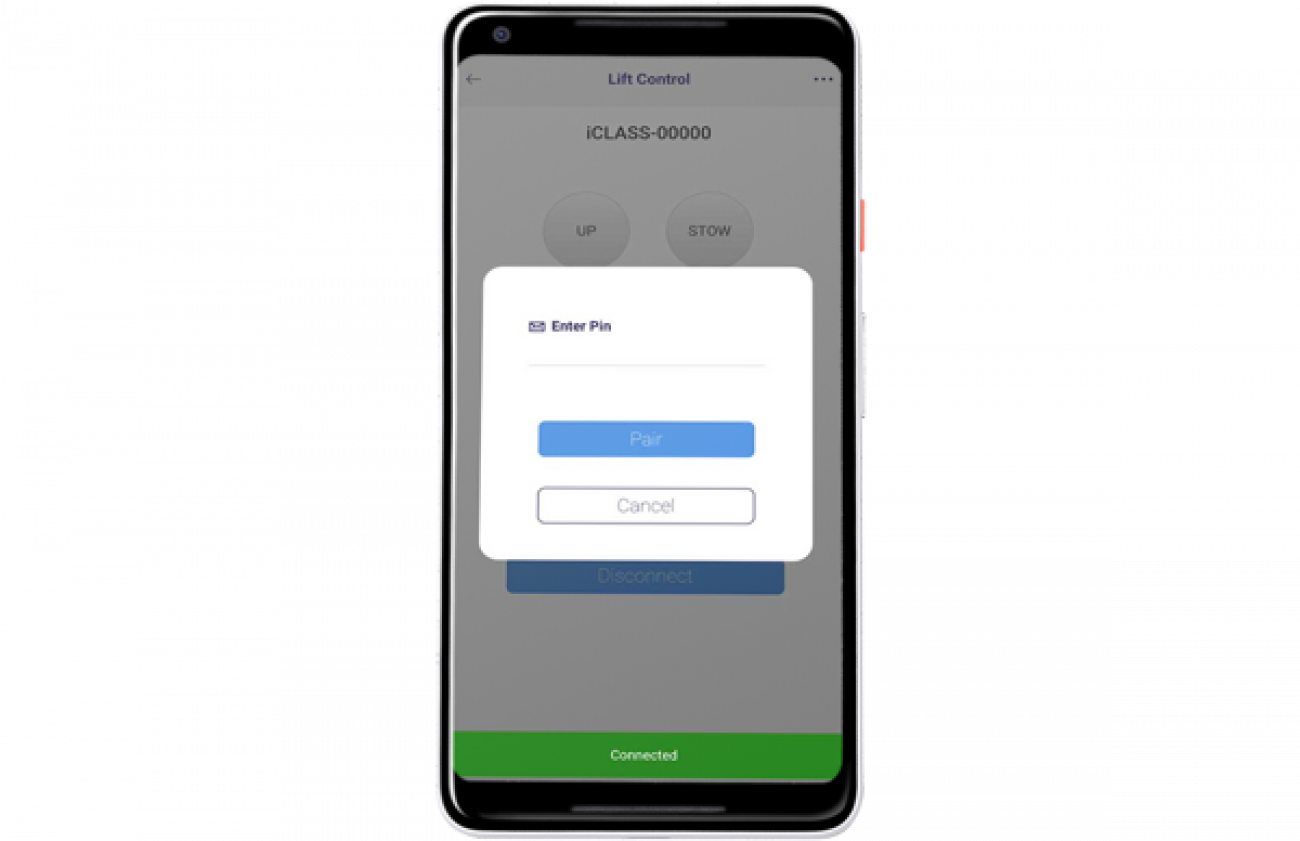 At Mobility Networks, safety is paramount to our lift design.
We wanted to produce a range of inboard lifts that served everyone who operates, services and relies on them.
The 2021 Generation iCLASS™ we believe, is the safest inboard lift available globally. There are many functions that contribute to its ground-breaking design; including the new App.
More than a remote.
The new App from Mobility Networks protects those using the lift and ensures above-and-beyond after sales care.
For the end user of the lift, the new App provides user videos, user guides, user-friendly error codes, service reminders and the ability to update software at the touch of a button. Once a lift leaves our factory and if there are any complications, our first point of call is to remotely diagnose and fix the issue before resorting to taking a vehicle off the road. This saves everyone both time and money.
For larger fleets of vehicles, the App provides a lift inventory so you can easily manage your lifts in one place. It's also possible to register your warranty for the lift using the App.
User logins are available with selected permissions suitable for that user type e.g. engineer/installer/lift user. Safety PINs on the login screen will prevent misuse of the App.
An LCD Screen situated on the external powerpack will display the cycle counter, service reminders and any error codes. Error codes are used to help us remotely diagnose problems. A lift status page within the App displays functions such as:
Battery voltage
Cycle counter
Service counter
Rotary sensor value
Temperature
Current firmware
Serial number
Last connection time
Manufacture date
In addition to all these great features, the App acts as a remote so you can manoeuvre it wirelessly.
The Mobility Networks App is designed to put safety first and reduce time and costs associated with maintaining your inboard lift.
The App is available to download from Google Play and App Store