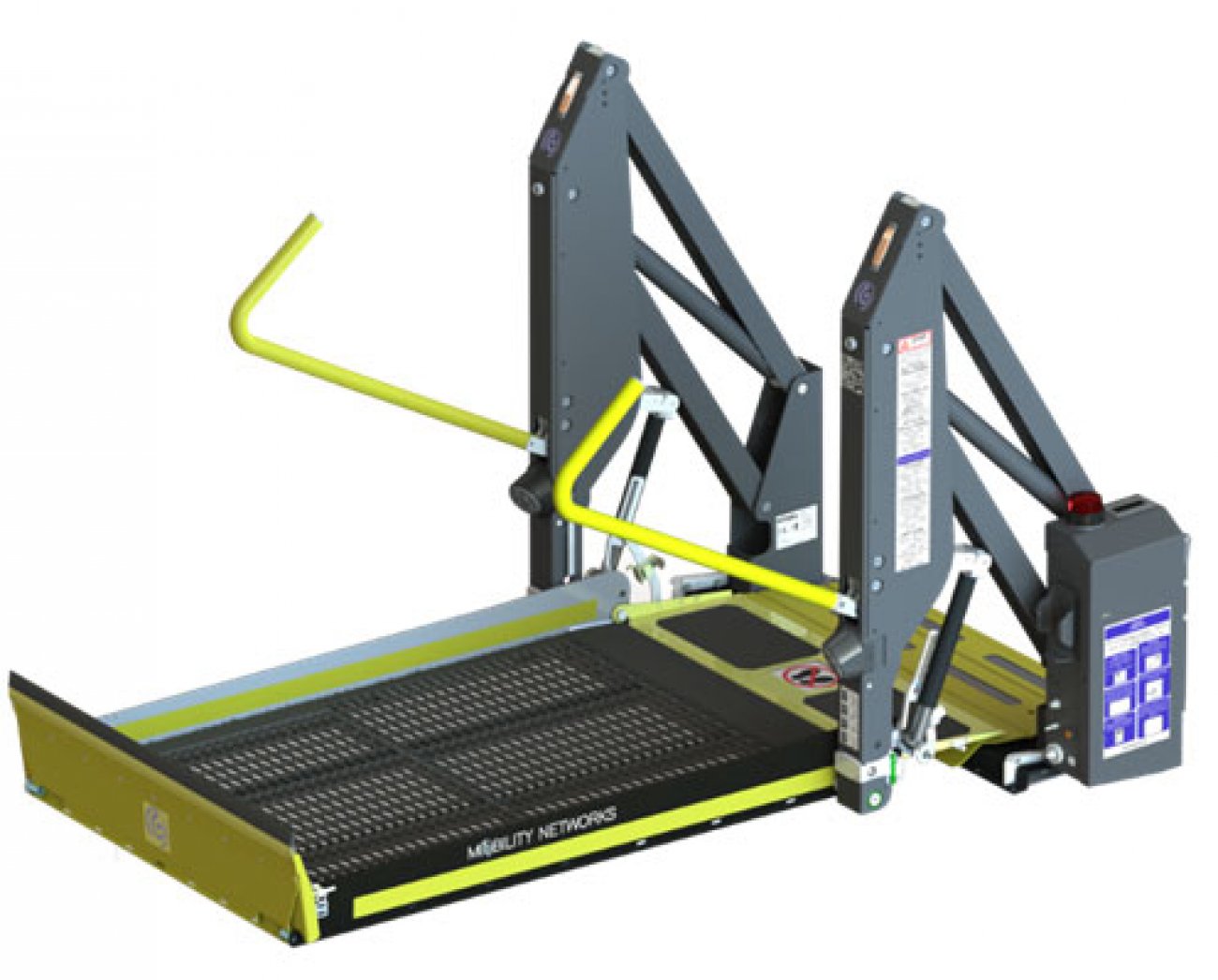 In 2005, the award recognised the need to identify and celebrate new design concept and innovation, the precursor of tomorrow's great product.
The FMVSS iCLASS Inboard Lift
The US Inboard Lift is FMVSS approved and uses several innovative mechanisms to ensure a safe and efficient operation. The Mobility Networks App provides wireless connectivity; a unique feature designed to enhance user experience and provide an extra level of service and support.
We are delighted to announce that we have entered the Intelligent Class (iCLASS) of Inboard Passenger Lifts designed specifically for the North American market into the globally recognised Red Dot Design awards in Germany
Wayne Harmer, CEO
In 2019 Mobility Networks embarked on its largest ever product development programme focused on developing the iCLASS (FMVSS USA) family of inboard passenger lifts for the North American market. The group wide development programme utilised the group's vast experience and design capabilities. The result was the development of a fully compliant FMVSS USA family of products that are now entering the North American market in partnership with our US partner, Vantage Mobility International. In the process, Mobility Networks has arguably developed the most technologically advanced, safest lift in the world with an unrivalled level of connectivity delivered via its Smart APP and innovative design.
We are delighted that our application has been accepted and we're excited to see how our product compares to other innovative designs from around the world.
More information:
https://www.red-dot.org/design-concept/about/?r=1