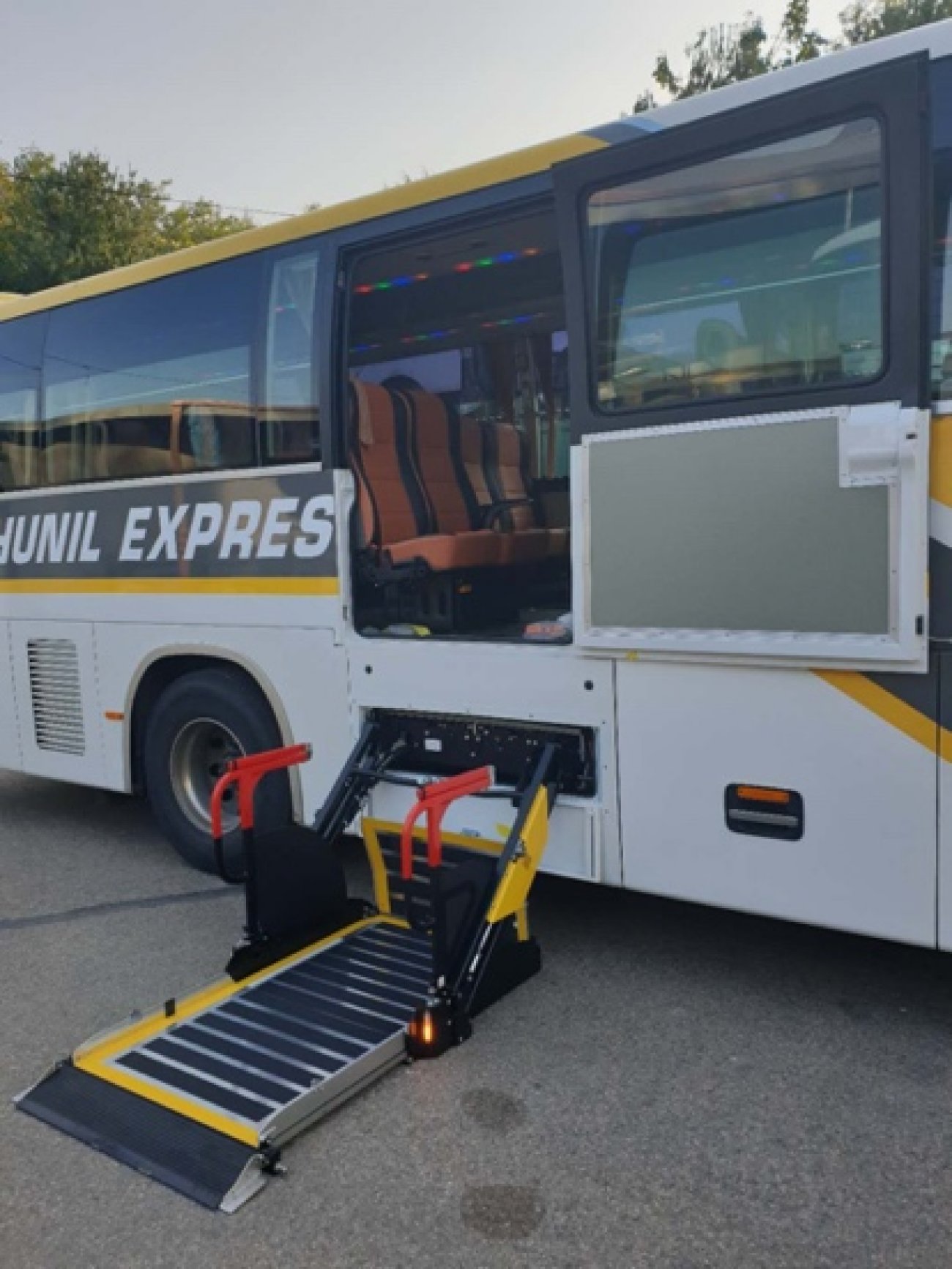 Changrim MOATZ is a dedicated converter and has over 30 years' experience in the mobility vehicle industry. Changrim MOATZ is working with Mobility Networks to provide a better mobility service for wheelchair users in Korea.
The Mega Coach Lift has been installed on Korean National Express inter-city coaches which are used by tourists and travelers nationwide. The Mega Coach Lift is a highly durable, large disabled lift for wheelchair passengers that is automatic and delivers safe access to luxury and executive coaches.
Built with all the precision and quality you would expect from the market leader, this lift can be located within the bottom locker and is suitable for touring coaches with up to a 1.7 m ground-to-deck height. It has a world-class loading capacity of 400 kg as standard with a 500 kg optional upgrade – it is one of the strongest and largest coach cassette lifts on the market.
We are a representative company in Korea that develops and produces wheelchair-accessible vehicles and special purpose vehicles. I hope that our company will be able to expand into the world through our technological prowess and partnership with Mobility Networks. 
- Changrim MOATZ

Mobility Networks views this new partnership as another strategic step towards global growth and enhanced value to new and existing customers.
I have been doing business with Changrim MOATZ for over two decades and it's great that we now have a formal partnership to serve the South Korean market. I have no doubt that Mr Park and his team will be an outstanding success representing our company and our products across their country.
Mike Simmonds, Chairman – Mobility Networks Group
Find out more about Changrim MOATZ here: