By breaking down each of the mobility options available to you and working through all of the things you should consider when searching for your latest mobility purchase, we're here to help you find the best fit for your needs.
Here's what this guide covers:
Chapter 1: Mobility Products
There is not a one size fits all solution to providing wheelchair accessible services, so there are a wide range of mobility products on the market looking to meet different needs.
Mobility lifts for cars meet very different requirements to those needed by wheelchair passengers looking to use buses and coaches. Our product guide below covers the different categories of mobility product available, highlighting where they're best used and what features you should look out for.
Wheelchair Lifts
Wheelchair lifts can be added to vehicles to enable individuals in wheelchairs to easily get into the vehicle whilst remaining in their chair. They are sometimes referred to as platform lifts or vertical platform lifts, so look out for these terms if you are in the market for a wheelchair lift. These are fully powered mobility solutions that are both easy for the operator to use and comfortable for the person in the wheelchair.
Wheelchair lifts can be made and adapted to suit a range of vehicles, including taxis, vans, minibuses and coaches. There are two types of wheelchair lift, inboard wheelchair lifts and cassette wheelchair lifts. Understanding the differences between them can help you find the ideal fit for your business.

Inboard Wheelchair Lifts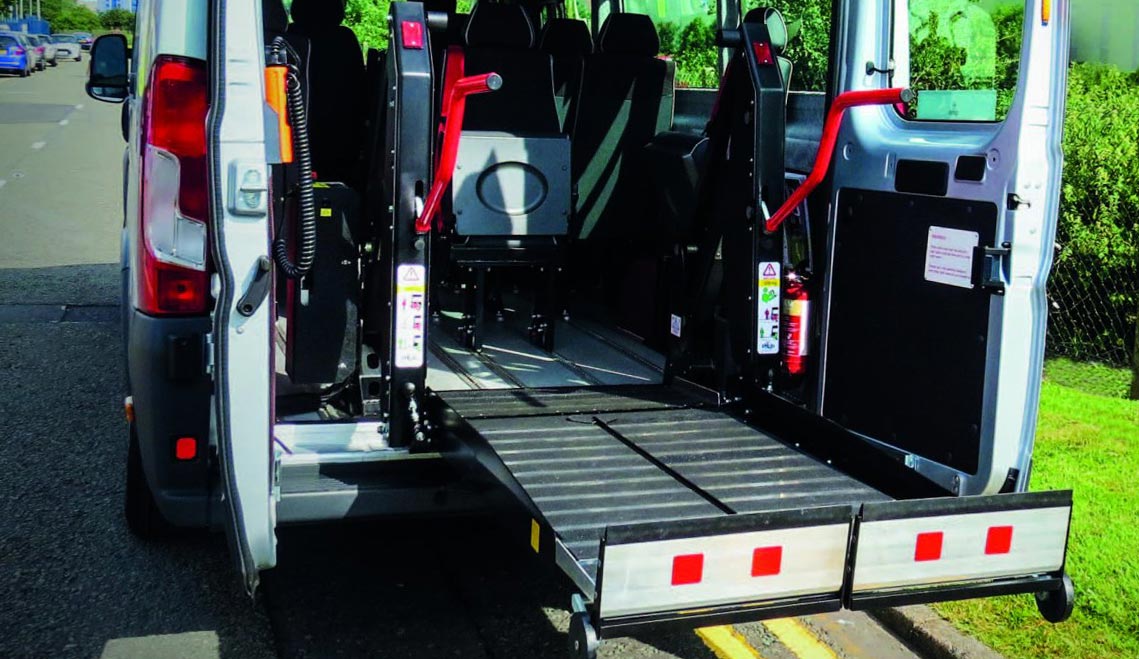 Fold into the vehicle when not in use, either into the doors or inner wall
Folding mechanism saves on floor space within the vehicle
Large platform size suitable for wheelchairs with a wider wheelbase
Lightweight, so easy to manoeuvre and low impact on fuel efficiency of converted vehicle
Quick to install
A variety of inboard wheelchair lift products are available to fit a wide range of vehicle
Cassette Wheelchair Lifts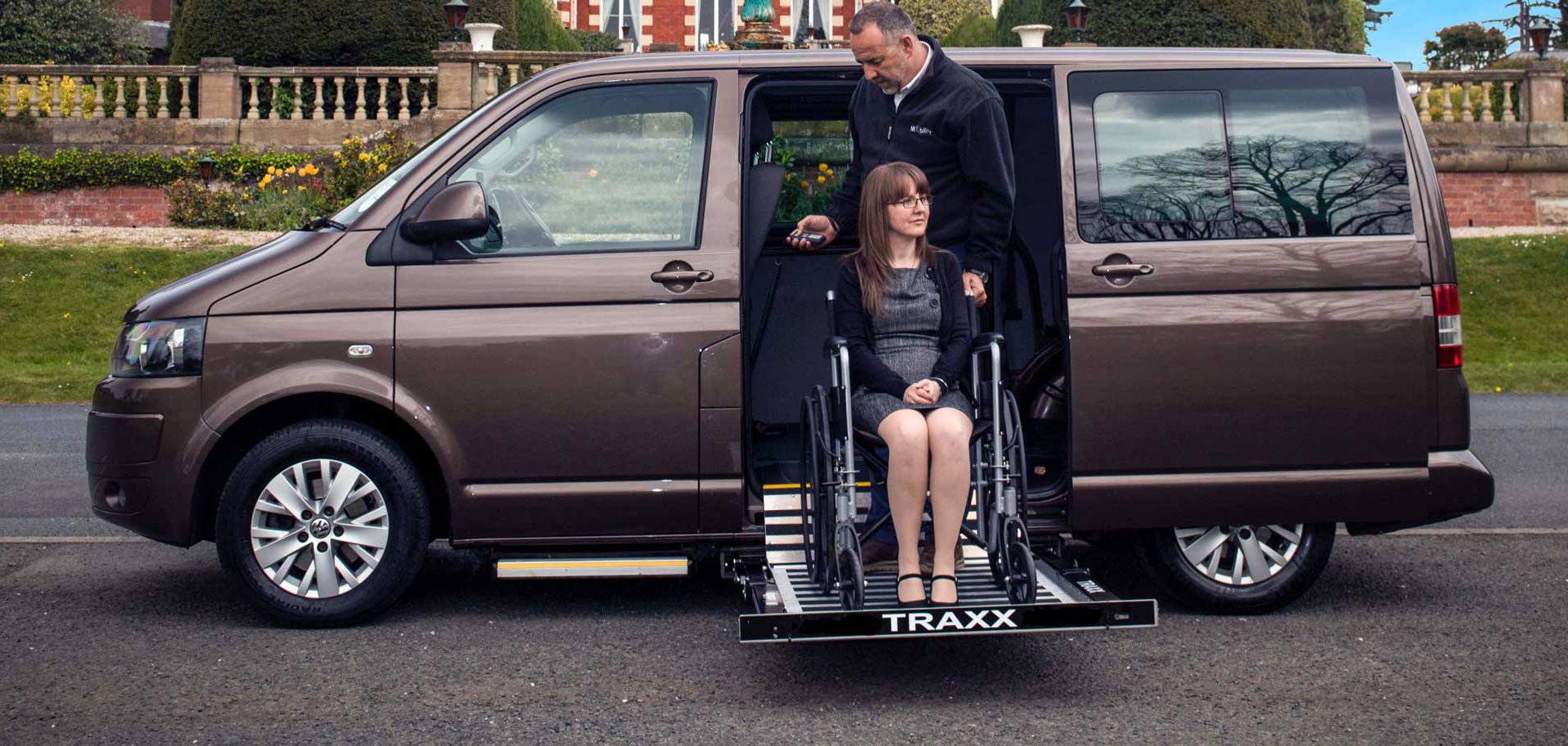 When lift isn't in use, it can be stowed away in its 'cassette', making them ideal for smaller spaces
Cassette can be placed either under the vehicle or strategically hidden away in an existing step or suitable compartment space, so the lift is only visible when needed and doesn't affect the space available within the vehicle
Ideal if adapted vehicle is intended to be used in places with high traffic or with high frequency throughout the course of a busy day
A great choice for larger vehicles such as coaches or smaller vehicles where space is limited
Wheelchair Ramps
Wheelchair ramps are a convenient mobility solution for smaller vehicles.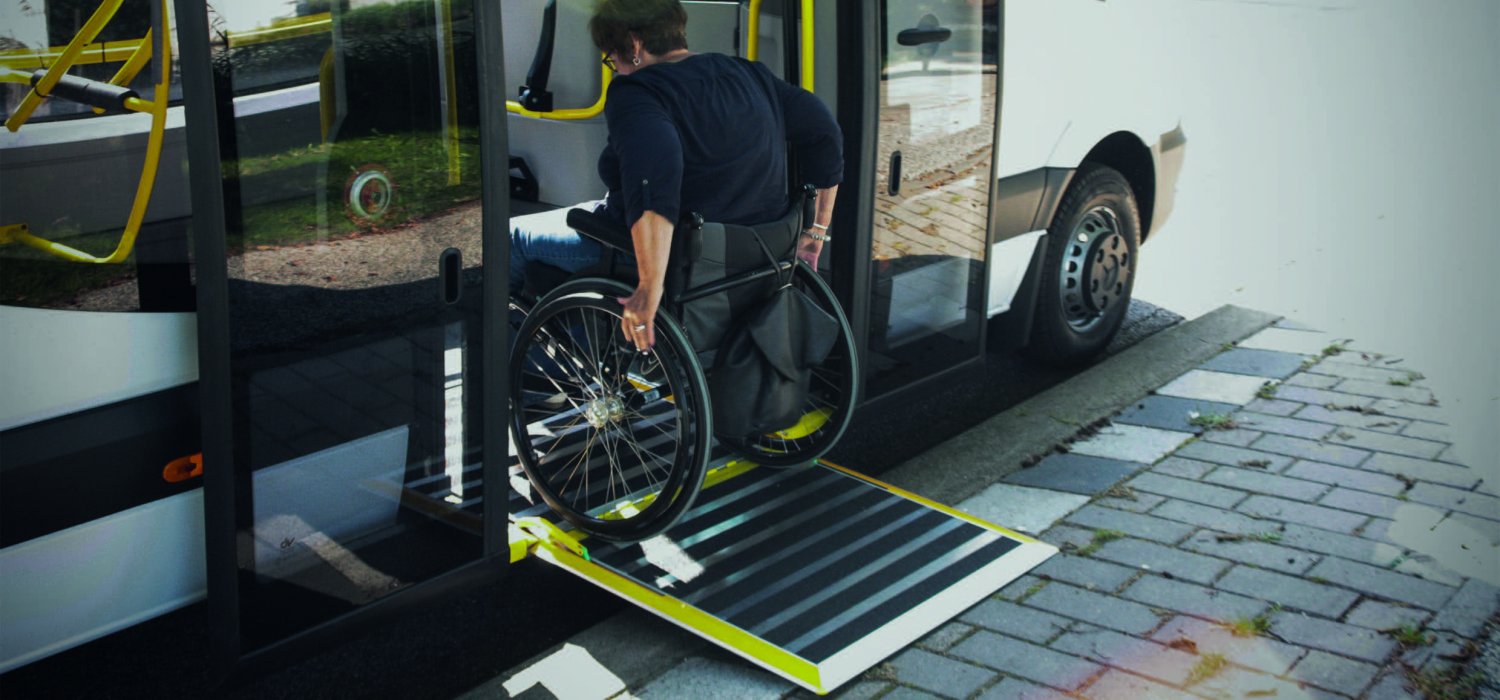 Ramps can be designed to fold away manually or automatically
Can be extended to meet different ground heights, providing an appropriate gradient for the wheelchair to be pushed up into the vehicle
A popular choice for taxis and public buses which need to be able to load and unload passengers swiftly
Commonly added to the rear of smaller vehicles but can be adapted to fit under the doorways of buses, providing a neat and easy option for converters
A budget friendly access option
About Wheelchair Accessible Vehicles Kits
Taxi & WAV conversion kits are an alternate take on a wheelchair ramp purchase. WAV stands for Wheelchair Accessible Vehicle, and that's exactly what you receive when you purchase a WAV kit. As the name suggests, this is a pre-engineered kit built to fit specified models of vehicle, including popular cars such as the VW Caddy, Renault Kangoos and Ford Grands.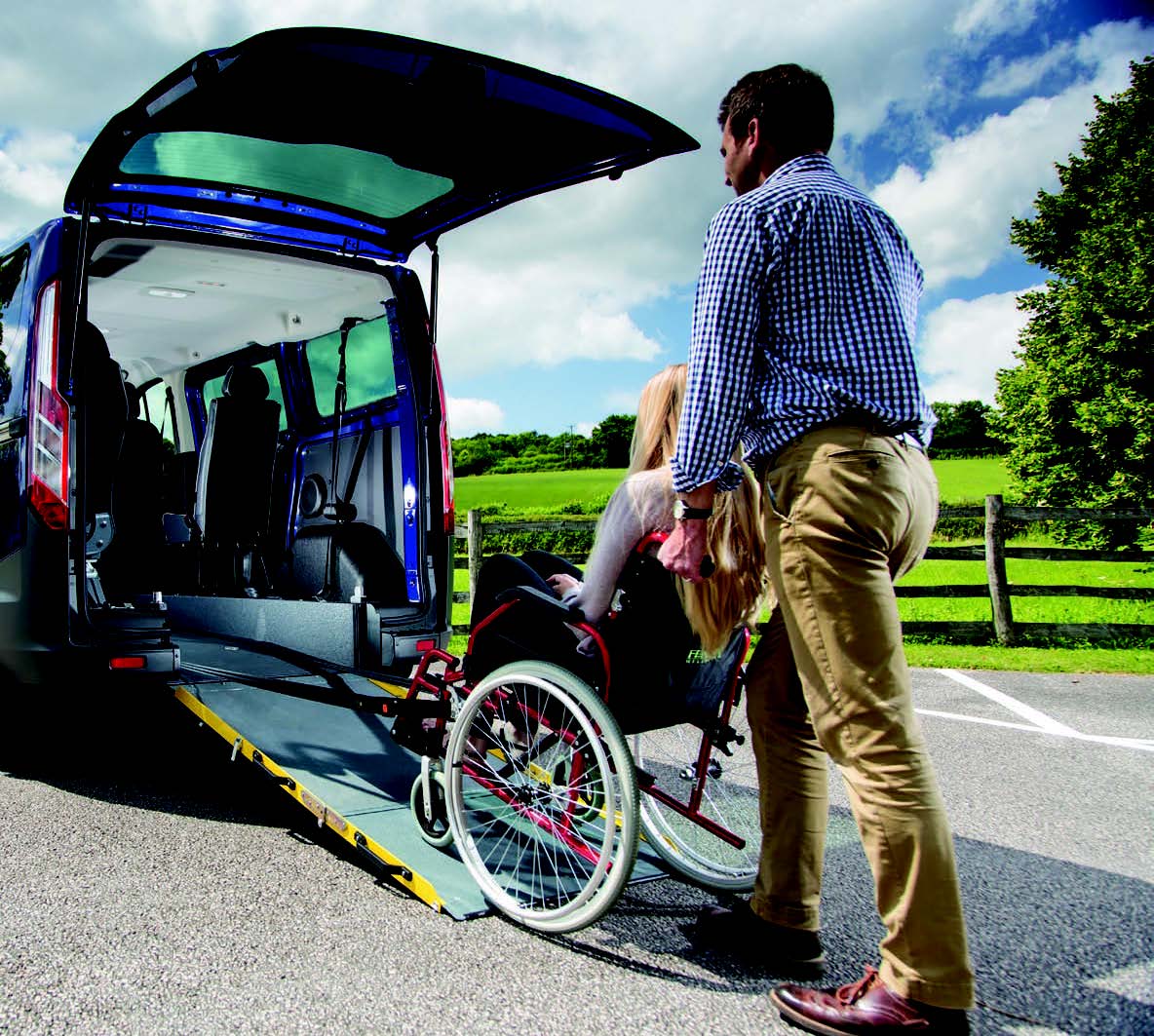 WAV kits use a standard manual ramp that is hinged and folds out from the rear. Most kits are available with a double folding ramp, or a shorter ramp combined with a lowered suspension. Lowering the suspension can be done with either hydraulics or air suspension, which makes WAV kits quick and easy to install.
If you are looking to source a fully equipped Wheelchair Accessible Vehicle and need some help, then Mobility Networks Group can help you find the right vehicle and appropriate WAV kit to adapt it.

Steps
A smaller mobility option to support the needs of those with some movement difficulties who just need some extra support, steps can be added to vehicles including vans and minibuses. As an accessibility solution, a step, usually a metal platform, is particularly useful if access to the vehicle is a bit further off the ground as they reduce the amount the user's leg needs to lift to get into the vehicle by providing a middle-ground. These durable items can be mechanically operated to appear when needed and are convenient to install.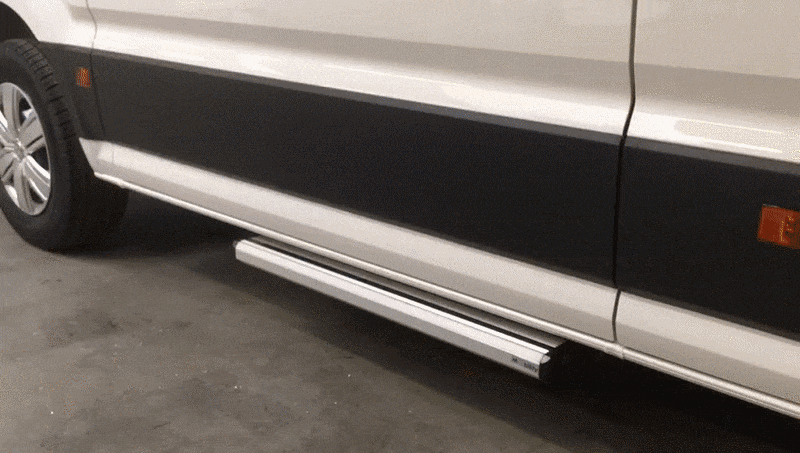 Seats and flooring
When adapting a vehicle to suit the needs of disabled passengers, it's important to consider the seating itself. Due to the restricted movement experienced by the disabled clientele that you will be transporting or converting a vehicle for, seats suitable for these vehicles can be fixed or removable (to provide adaptable space within the vehicle), highly comfortable and durable, and reclinable where possible to support the individual.
Flooring solutions are available to work in tandem with seating. Adapted flooring suitable for wheelchair accessible vehicles comes in the form of slim rails on which seats can be slid back and forth, allowing for the space within the vehicle to be adjusted as needed. Seats can also be removed completely from the vehicle.

Train lifts
A particular speciality of Mobility Networks Group, our train lifts have been designed with the comfort and requirements of wheelchair users in mind.
Many existing lift solutions built into trains are not true mobility solutions, as they have been designed to lift freight and other heavy items on and off trains.
Our MTA300 Wheelchair Train Lift has a loading capacity of 350 kg, an anti-slip platform for passenger safety, and can be operated both automatically for efficient use in busy stations and also manually in case of emergency.
Chapter 2: Things to think about when choosing a mobility solution
The above breakdown of different mobility solutions has likely already started to give you an idea of the best option to meet your business requirements, but even when you think you've found the right solution, there is still further criteria to consider.
By taking some of our advice below into consideration, you should get closer to concluding not only which mobility solution is going to be best for your users and the end customer, but also which model is the right choice for you.
Safety
All mobility solutions are manufactured to high safety standards as they need to feel secure for potentially vulnerable users in a moment when they are giving control of their mobility over to someone else. However, there's more to choosing a mobility solution than just expecting a degree of safety.
Consider your end user: Will they require safety rails or supports? Is the platform or ramp anti-slip? Is your chosen product durable and suitable for the amount of use you'll be putting it through?
In terms of safety, the operator should also be remembered. If you choose a manual solution, how much weight will your operator, which might even be yourself, be required to manoeuvre every time the vehicle needs to be made wheelchair accessible? How regularly will you be looking to use it?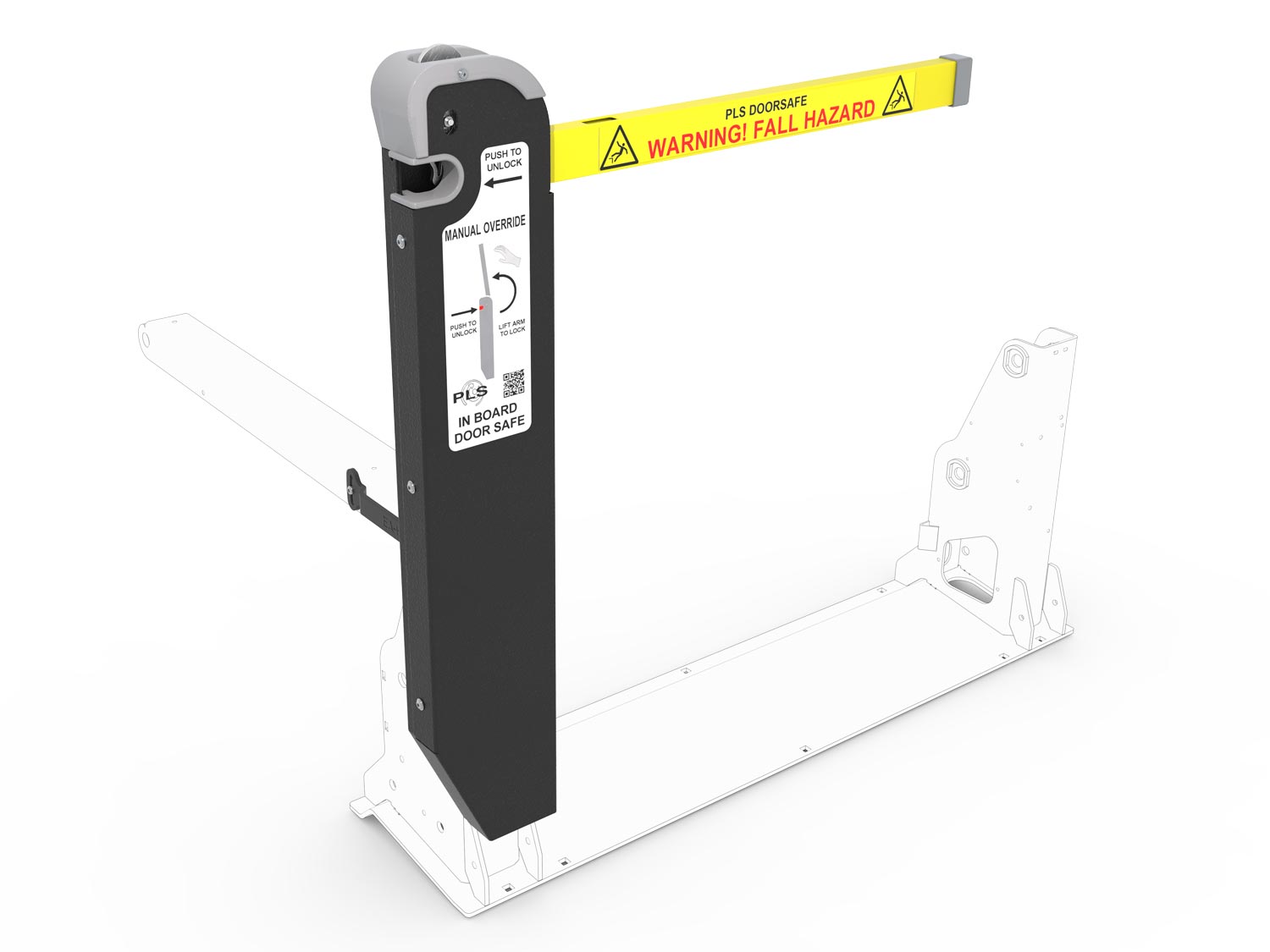 Additional safety bolt-ons to add to your chosen mobility solution can ensure a truly safe experience. High strength barriers can be added to wheelchair lifts on both the platform and within the doors of the vehicle, increasing the safety credentials for the passenger on the lift and any already in the vehicle. A DoorSafe can be added to aid with disembarking wheelchair passengers as mobility solutions should do their best to help passengers getting both in and out of vehicles.
Regulation
Stringent safety regulations are in place for mobility solutions. Whether you're converting a vehicle for your own business or personal use, or you adapt vehicles for others, it's important that you understand what safety regulations are in place in your country and that any mobility products you purchase meet the requirements.
Familiarising yourself with the regulations, regulatory bodies and associated acronyms in your country will help you find which products meet the required standards.
When looking at a product online, you should check what safety standards the product has been tested up to, as well as what certificates and approvals it has. This information should be clearly available.
Weight capacity
All mobility products have weight limits. In general, those that can be fitted to smaller vehicles have a lower capacity than the solutions that can be fitted to larger vehicles. You should find that all mobility solutions have a more than sufficient weight capacity for common usage, but they will not be as safe if overloaded.
With regards to weight, also check the weight of the product itself. An over heavily solution fitted to an inappropriate vehicle will weight it down, making it less fuel efficient. Anything too heavy could also be difficult to use in the required circumstances.
Size and placement
Ensuring the product you are looking to purchase is the right size for the vehicle you intend to fit it to is very important, and precise measurements should be taken to avoid problems. Consider all dimensions and how they will vary when in use, for instance, take note of the shortest and longest lengths when buying a wheelchair ramp. Also consider the sizes relative to where it will be positioned in the vehicle – your mobility solution shouldn't feel dominant when in place, and you should leave yourself an appropriate amount of room to manipulate it as needed. If you're looking to add a wheelchair lift to a coach, for example, then make sure that the reach of the lift from flush to the ground up to the door meets your requirements.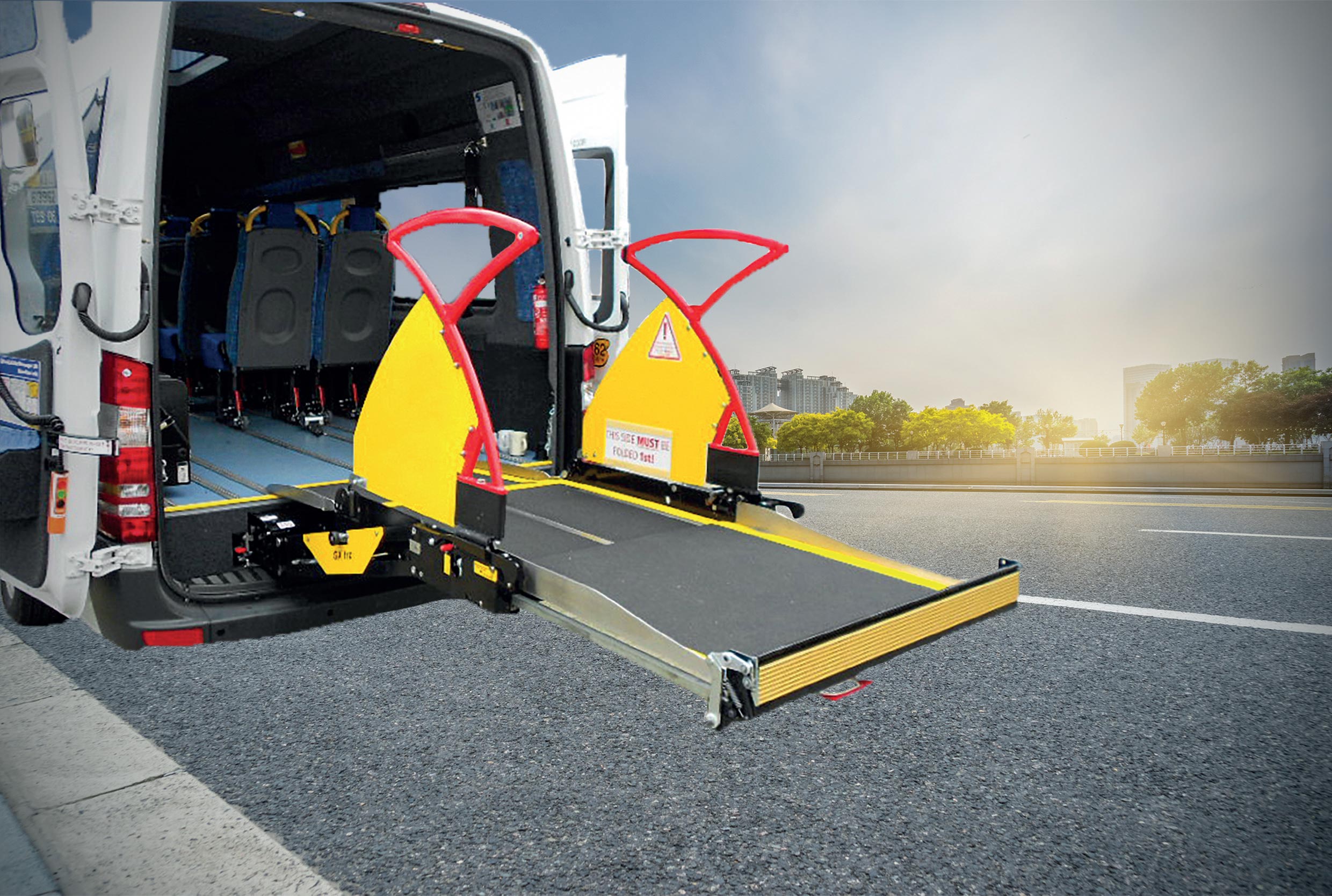 In thinking about size, you should also be thinking about how this solution is to be used. Is access required via the rear doors of the vehicle or via a side door? How far off the ground is the access point? Before you take any measurements, you need to be sure of where you intend to place the product to most efficiently aid mobility for passengers. The set-up of your mobility product may affect the positions left for passengers to travel in, and their comfort should be high in any convertor's mind.
Speed and control mechanism
Listed amongst the specifications of automatic mobility solutions, you will find information on how long it takes for the product to complete a movement. Some are quicker than others, which are ideal for vehicles that will be used in busy areas, or for drivers who will be required to allow wheelchair passengers access regularly, such as ambulance or specialist minibus drivers. Manual products will likely take longer, but as with all processes, use will get quicker with practice, and our products are designed to be easy to use.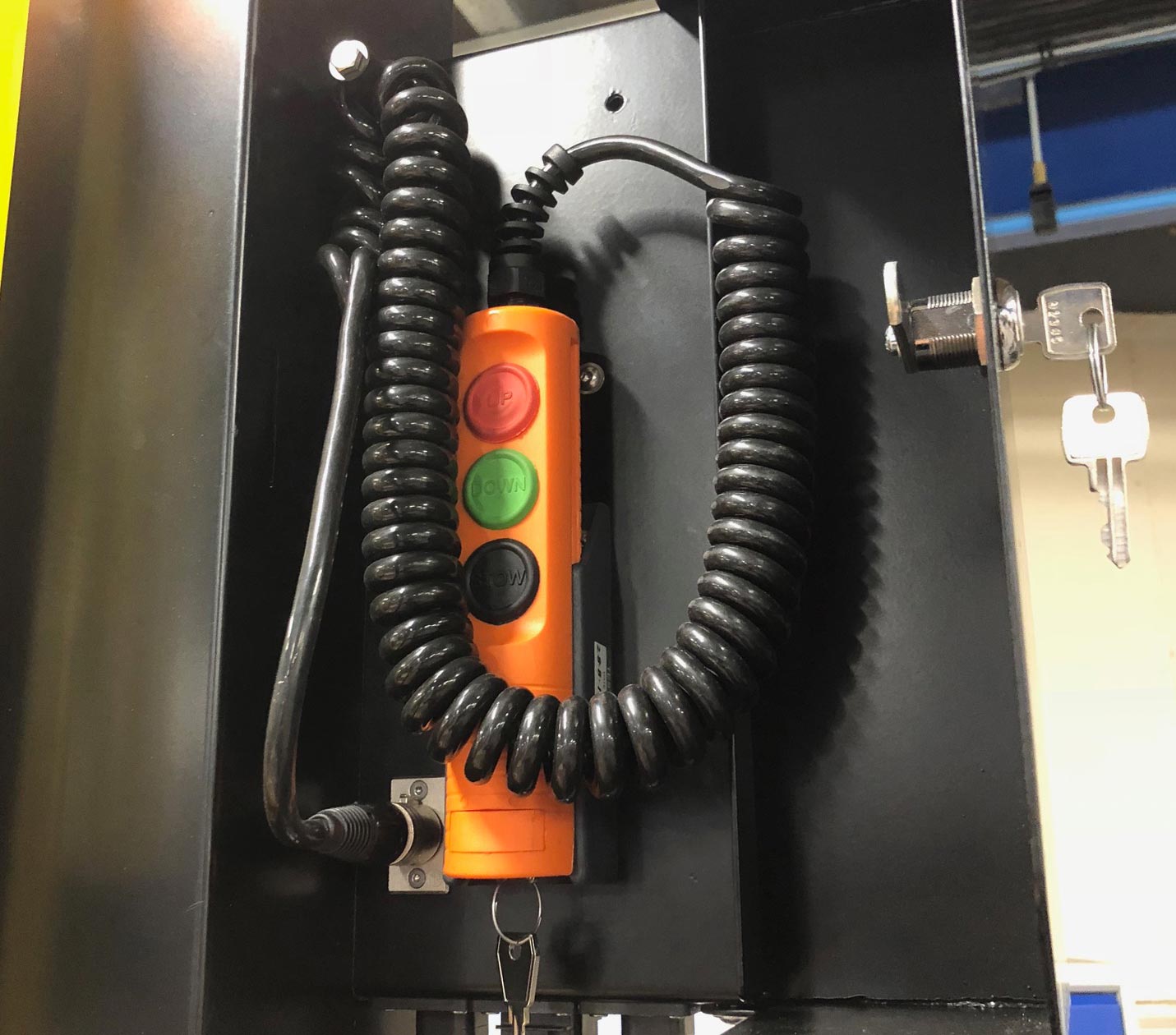 Automated products will come with a control mechanism. Some will need to be built into the vehicle along with the product itself, whereas others come with remote controls, which can be very useful for drivers and anyone else who will be helping passengers to access the vehicle.