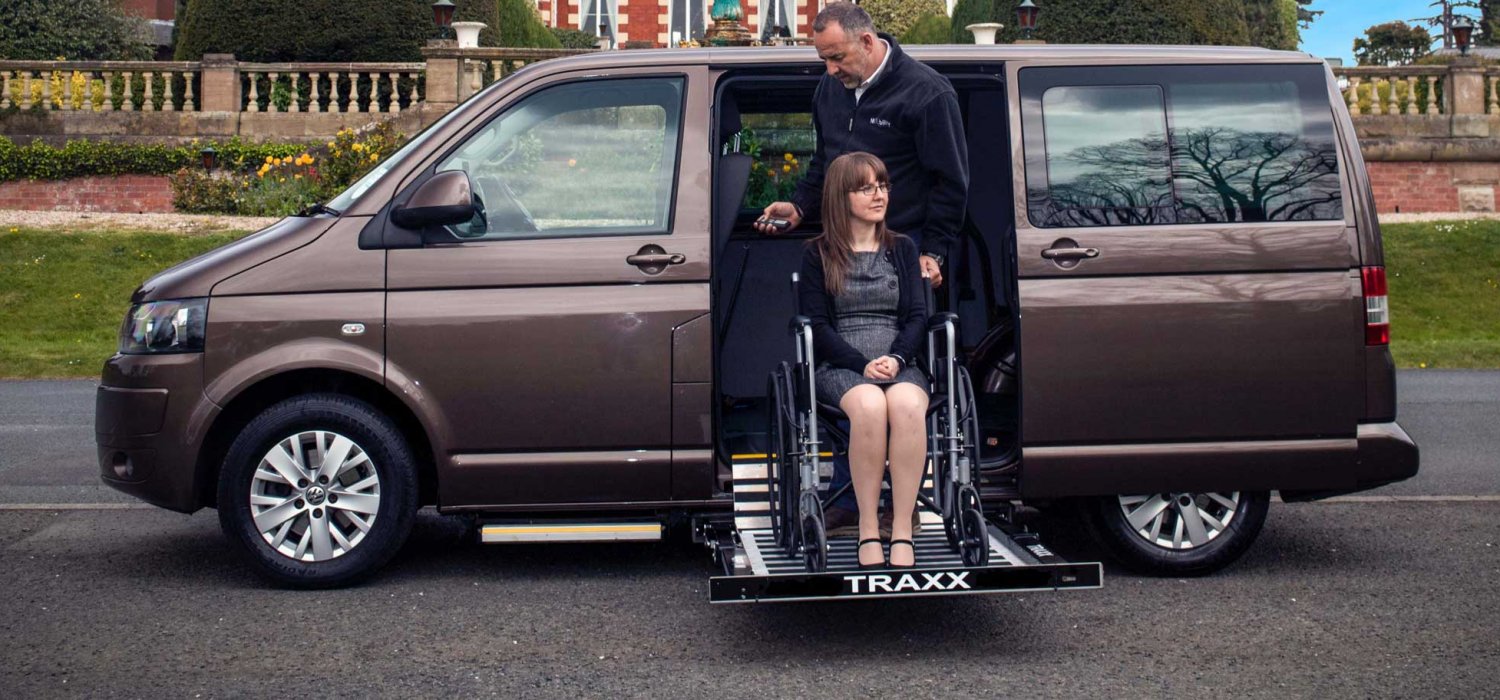 TRAXX Slim Cassette Lift
The 325 kg automatic slim cassette lift
We set the industry benchmark for quality, engineering expertise and professional after sales services.
The Traxx 3.0 lift features a super thin cassette, sleek design for high end vehicles, with angular sensors, extra-long and wide platform, manual override, bespoke brackets and several other intelligent features.
No vehicle modification is required
The Traxx 3.0 lift is an electro-hydraulic, under frame, super-thin wheelchair-lift for side installations. The lift features a completely closed box with an automatic cover. Recommended installation for Volkswagen T5 - T6 and Mercedes-Benz V Class/Vito.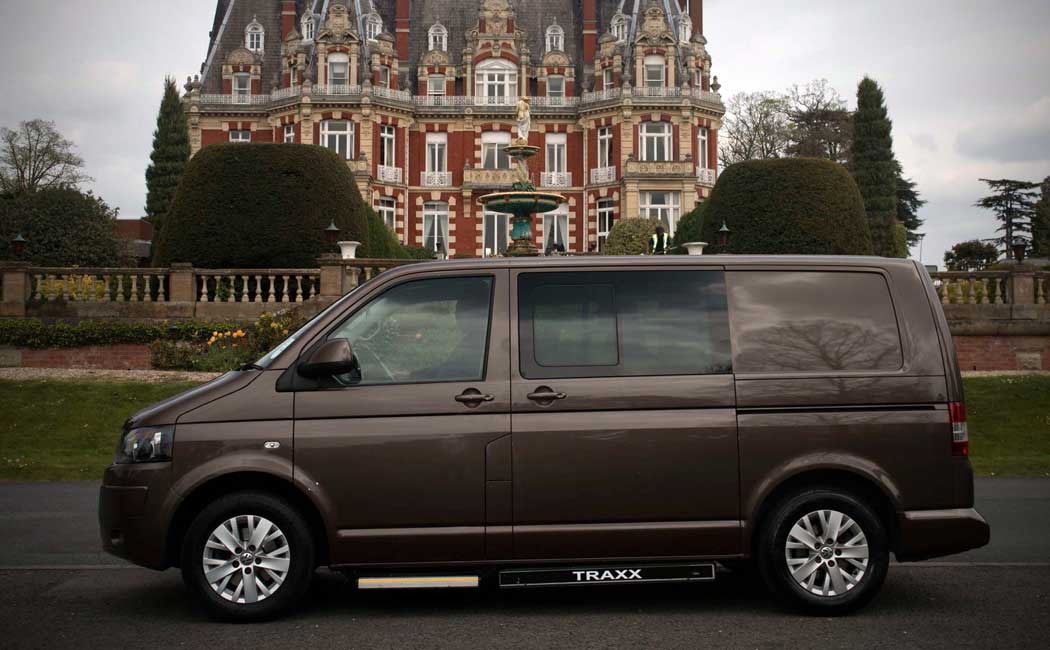 TRAXX 3.0 - Longest and widest platform
The automatic ramp is the longest and widest on the market and makes the lifting experience more pleasant with extra space for the wheelchair user and the operator.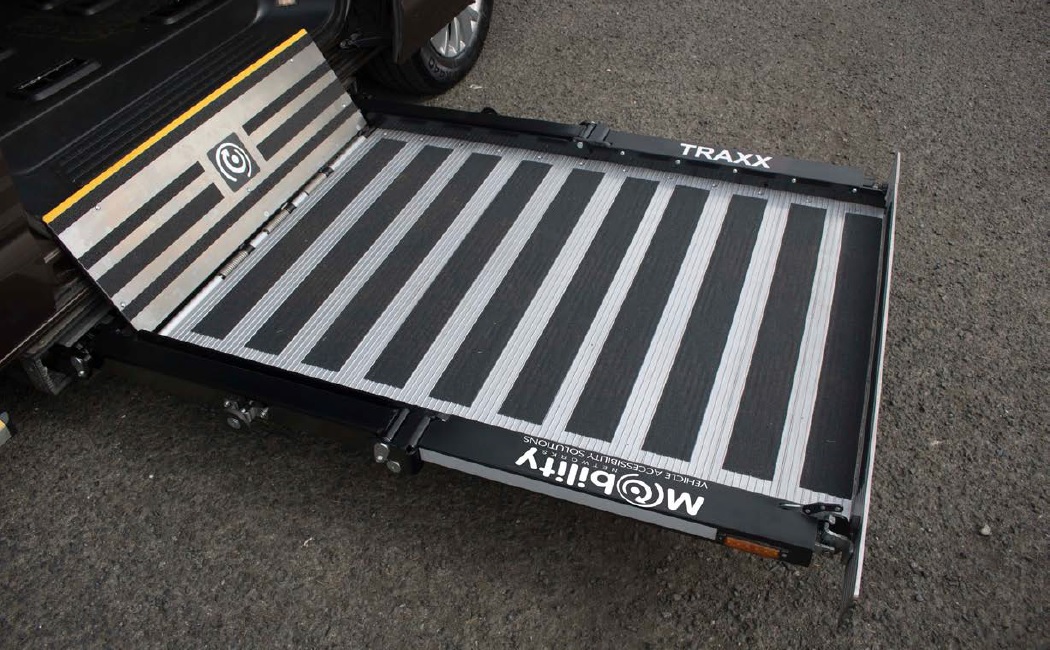 TRAXX 3.0 - Super thin cassette lift
The automatic Traxx 3.0 lift is super thin and it is fitted neatly under the vehicle body. The super thin design cassette box means that there are no modifications required to the exhaust system or fuel tank.
Accessible Manual Operation
The electro-hydraulic Traxx 3.0 lift is equipt with an auxiliary emergency pump for emergency operation.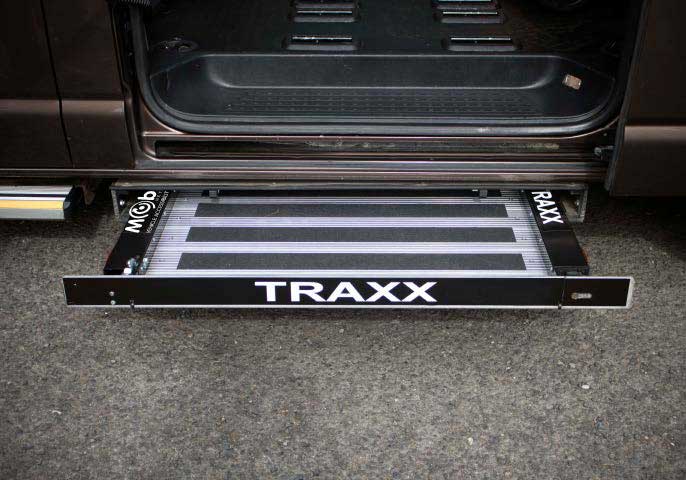 Durable anodised aluminium bridge plate
The new, scratch resistant anodised aluminium bridge plate has been added to the latest Traxx 3.0 cassette lift for improved aesthetics and durability.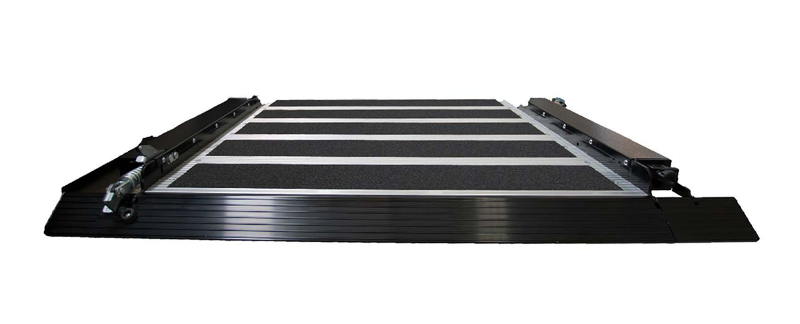 Easy access manual override
The front Easy Access Manual Override reduces vehicle off road time (VORs) as the vehicle does not need to be lifted up to override the hydraulic system.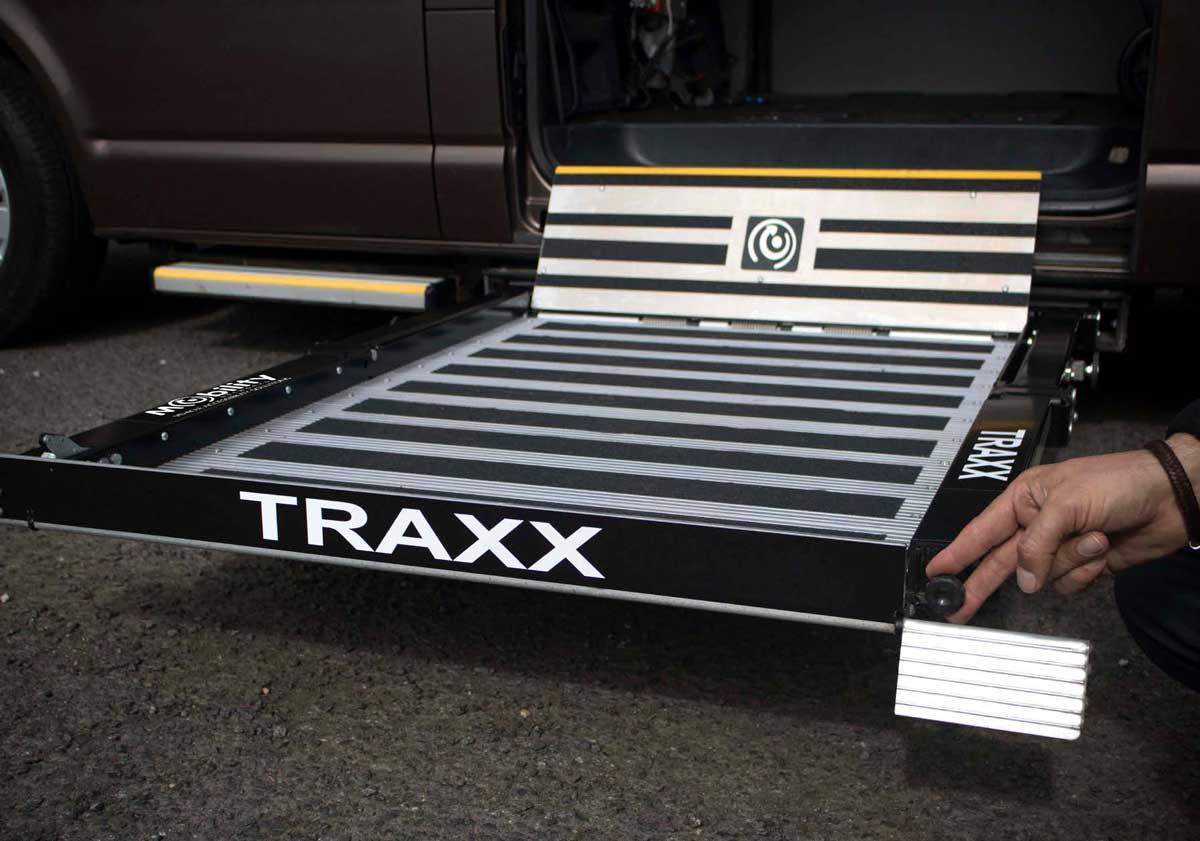 Four-button hand control
A four-button hand control with height setting procedure to reset vehicle heights, which works with the self-levelling sensors.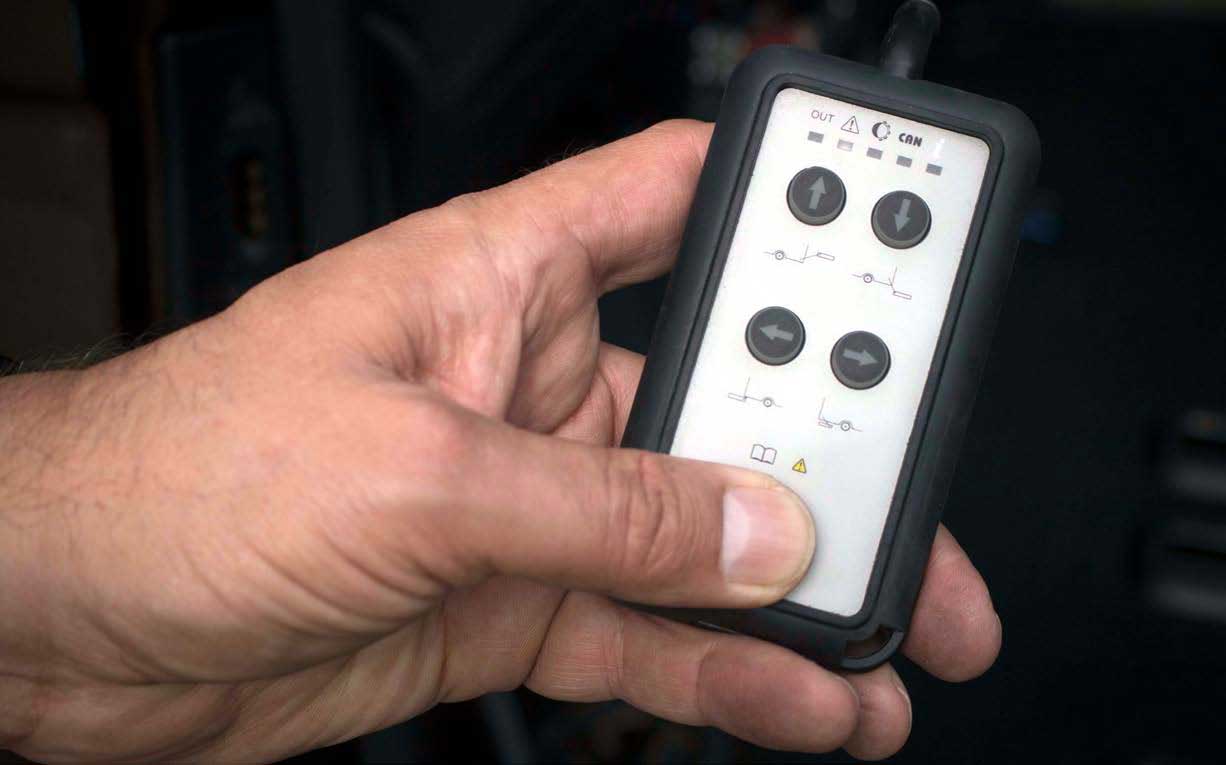 Platform usable size
1200 x 840 mm
Lifting capacity (SWL)
325 kg
Lift standard weight
150 kg
Cassette dimmentions
1725 x 1115 x 67 mm ( L | W | H )
Max. lifting height
650 mm
Certificates
SWL and CE certificates issued and ISO accredited production
Vehicle compatibility
VW - T5 | T6, MB - V-Class | Vito | Viano | Sprinter, Ford - 3300 | Tourneo, Ford - Transit Custom, Ford - Transit (Front Wheel Driver), Fiat - Ducato 2017 | Talento, Peugeot - Traveller, Toyota - Proace, Citroen - Space Tourer
Safety compliance
Fully PSVAR, DDA, COIF, SVTA and BS6109 Part 2 compliant
Type approval
Meets ECWVTA (European Whole Vehicle Type Approval)