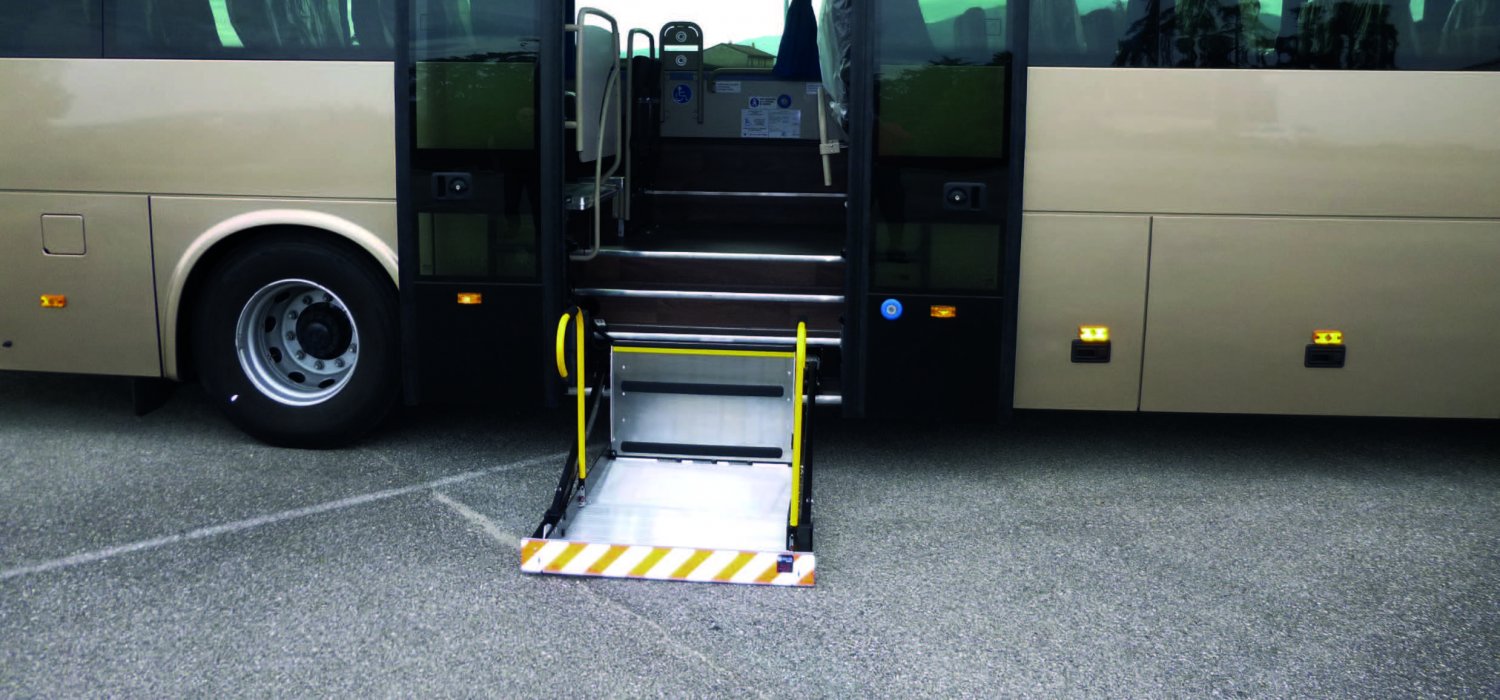 RPB 35.11
The perfect lifts for small spaces
Automatic lifts, applications in high floor city buses
There are several models and platform sizes to suit a variety of requirements.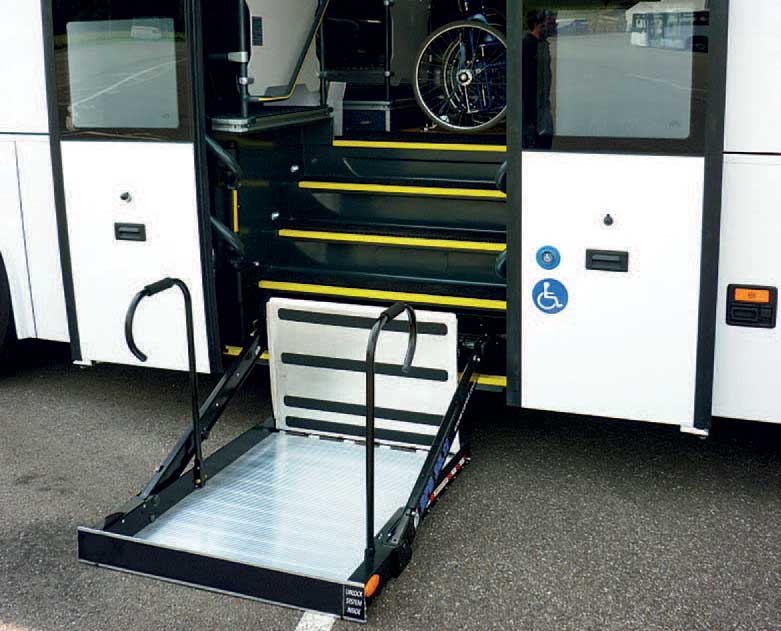 Compact and flat cassette
The RPB 35.11, a step compartment cassette lift, has been specially designed to be versatile, reliable and reduce installation time.
Features
Easy access manual override
Aluminium platform
Light alloy structure
Anti-slip surface
Anti-slip handle
Versatile and cost-effective
The cassette and platform are built with high resistance light aluminium and there is a 'one size fits all' approach to fitting this lift.

Just 3 steps
The lift can be adjusted to fit any vehicle step. Fixing brackets, which slide along cassette side rails, can adapt themselves to a variety of vehicle frame configurations. Electrical and hydraulic connections to the external powerpack are quick to adjust and do not require specific tools.
Platform size
802 mm (w) x 1212 / 1312 mm (l)
Cassette size
1026 mm (w) x 1955 / 2055 / 2355 mm (l) x 145 mm (d)
Max. lifting height
900 / 1100 / 1250 mm (HDI) (Ground to vehicle floor)
Lift standard weight
250 kg (35.11) | 263 kg (HDI) 285 kg (HD)
Lifting capacity (SWL)
300 kg (HD) | 400 kg
Standards
Fully PSVAR, DDA, COIF, SVTA and BS6109 Part 2 compliant
Certificates
SWL and CE certificates issued and ISO accredited production
Installation
LOLER Installation Compliance
Type approval
Meets ECWVTA (European Whole Vehicle Type Approval)