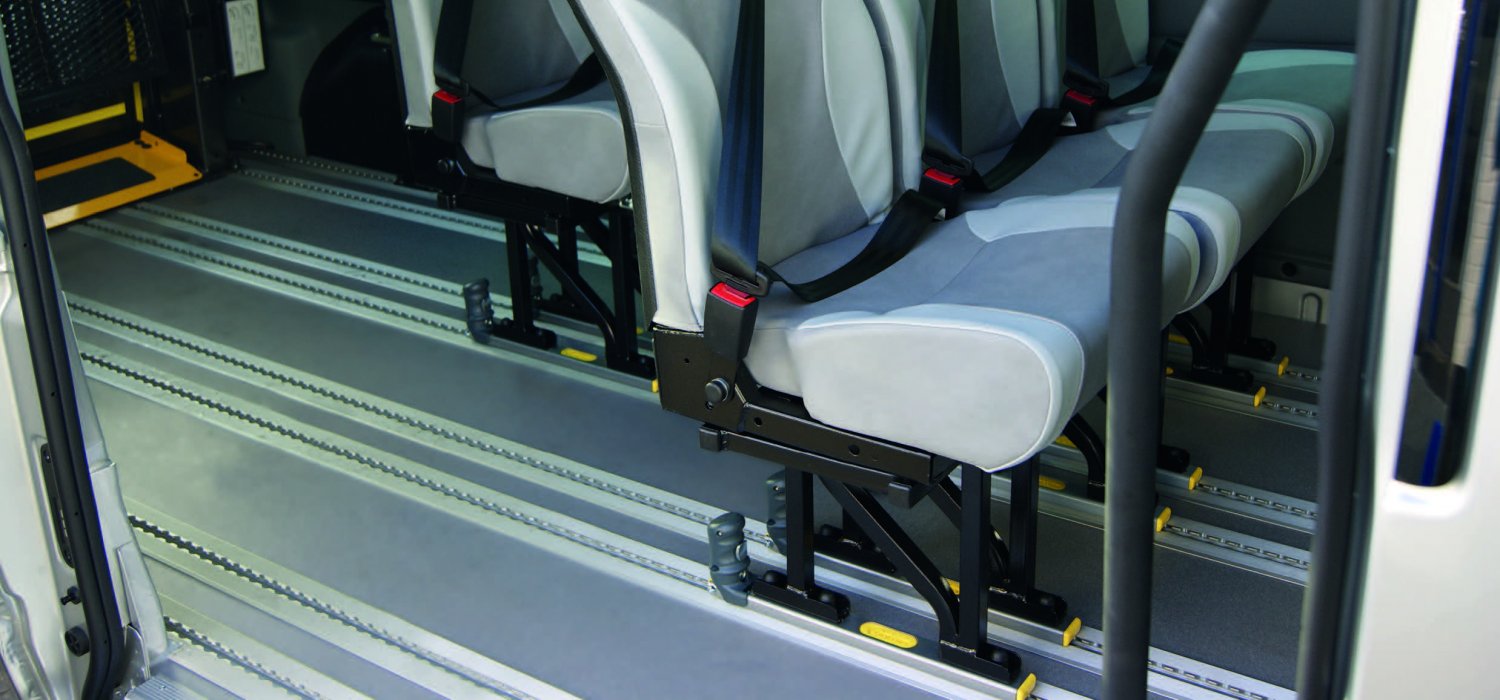 FlexiRail
Lightweight and cost-effective railing
The FlexiRail combines fast and precise installation with a lightweight construction, suitable for M1, M2 and M3 vehicles.
Available in lengths of up to 6 m. It can be supplied with securement extrusions drilled for quick release seating systems or non-drilled for static seat fixtures.
The FlexiRail is designed to secure wheelchairs and adapted seating to a range of vehicles with ease and flexibility.
With a universal design, the FlexiRail is suitable for all wheelchair restraints and adapted seat fixings.
Whether you require a single or double rail, the durable and lightweight FlexiRail can be easily installed using drilled or non-drilled extrusions.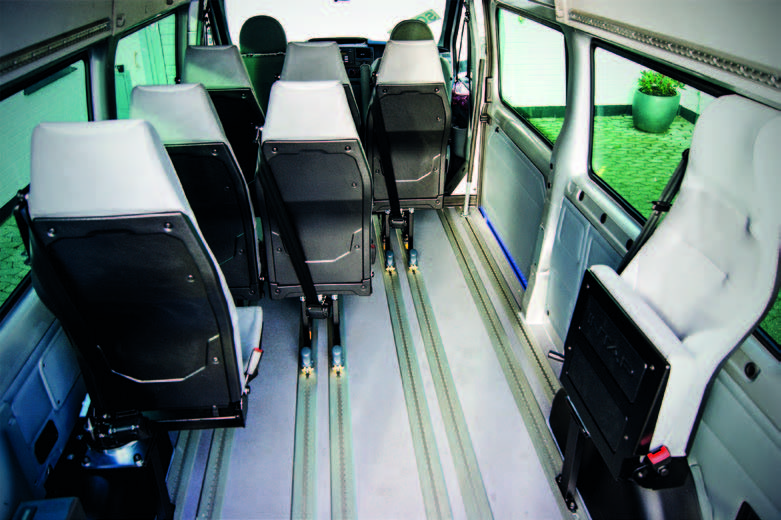 Quick and easy installation
Durable and non-corrosive. FlexiRail delivers a safe surface to reconfigure seating within a vehicle and alter the position of wheelchair passengers where required. Its straightforward design ensures faster installation than wooden flooring systems and rails.
FlexiRail is suitable for short, medium and long wheelbase vehicles
As with all Mobility Networks products, FlexiRail has been stringently tested so it complies with all European safety requirements. All rails are fully universal in terms of seat fixings and wheelchair restraints so total flexibility is assured.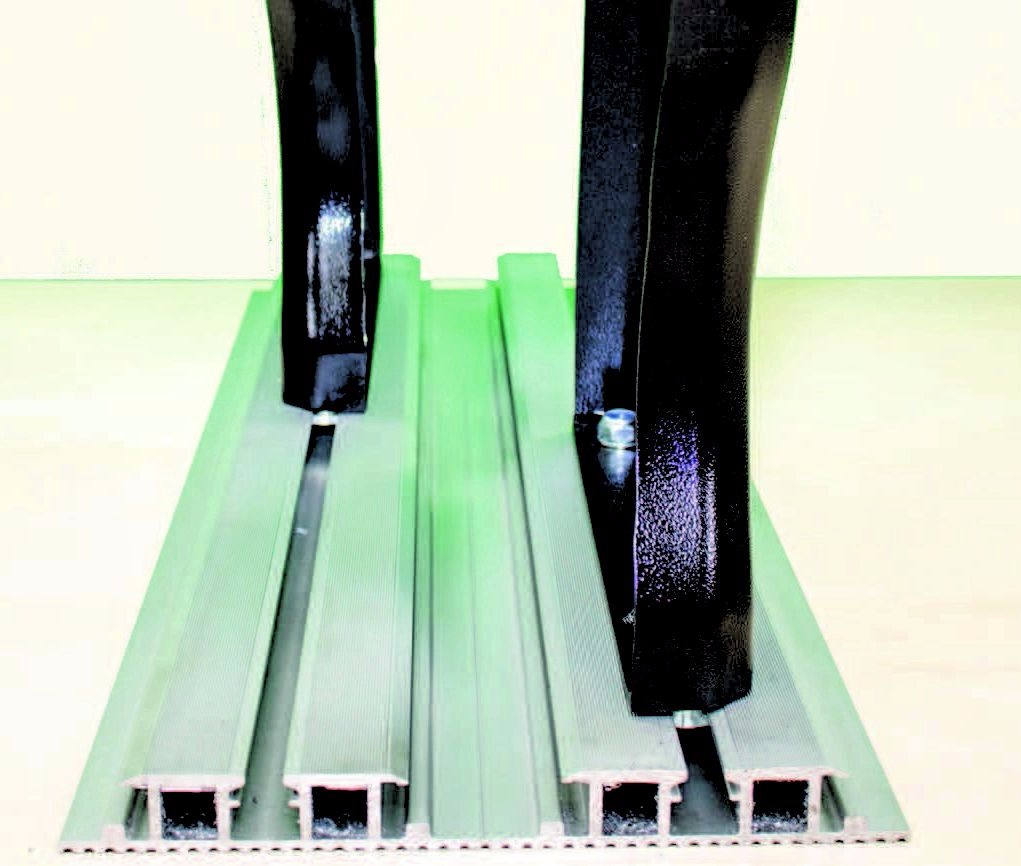 Non-drilled profile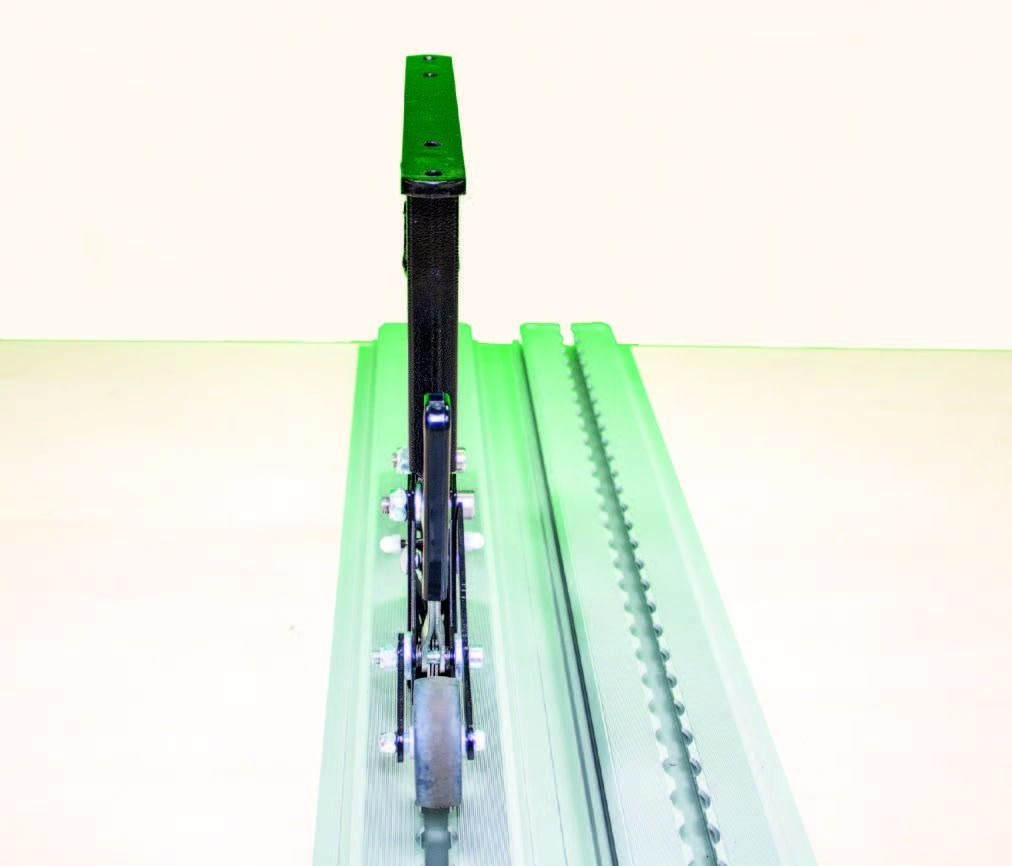 Drilled profile
Platform usable size
815/915mm (w) x 1300/1480/1600mm (l) (Bridge-plate usable width 750/800/900mm)
Lifting capacity (SWL)
400 kg (500 kg upgrade)
Lift standard weight
165 kg
Lifting capacity SWL
300 kg
Certificates
SWL and CE certificates issued and ISO accredited production
Installation
LOLER Installation Compliance
Safety compliance
Fully PSVAR, DDA, COIF, SVTA and BS6109 Part 2 compliant
Type approval
Meets ECWVTA (European Whole Vehicle Type Approval)