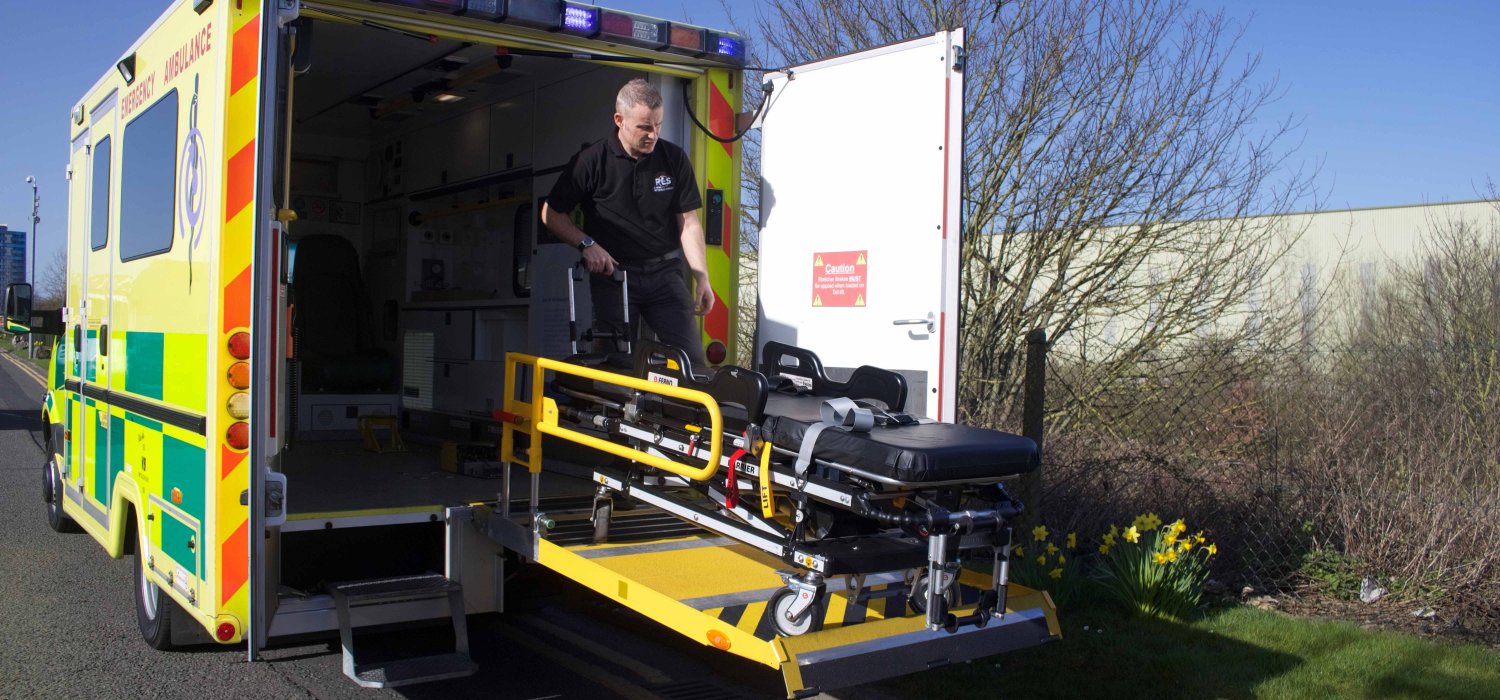 ERP 400/500 Ambulance Lift
Tail Lift Designed Specifically for Ambulances
Up to 500 kg
Mobility Networks has engineered a lift designed specifically to lift patients, stretchers, wheelchairs and beds onto an ambulance. This hydraulic tail lift can lift up to 500 kg and complies with the 2006/42/CE & 89/336/CE directives.
Designed in collaboration with major ambulance body builders
The lift is stowed externally under the ambulance floor in a compact and unobtrusive galvanised cassette box that protects the platform, bridging plate and mechanisms from corrosion.
Extensively tested
Every component has been extensively weight and cycle tested ensuring the heavy duty platform is durable and reliable.
Passenger safety and comfort
With a 1.75 m platform, compact power pack, automatic leading edge and easy pull handrails, the ERP Lift has been engineered to combine passenger safety and comfort.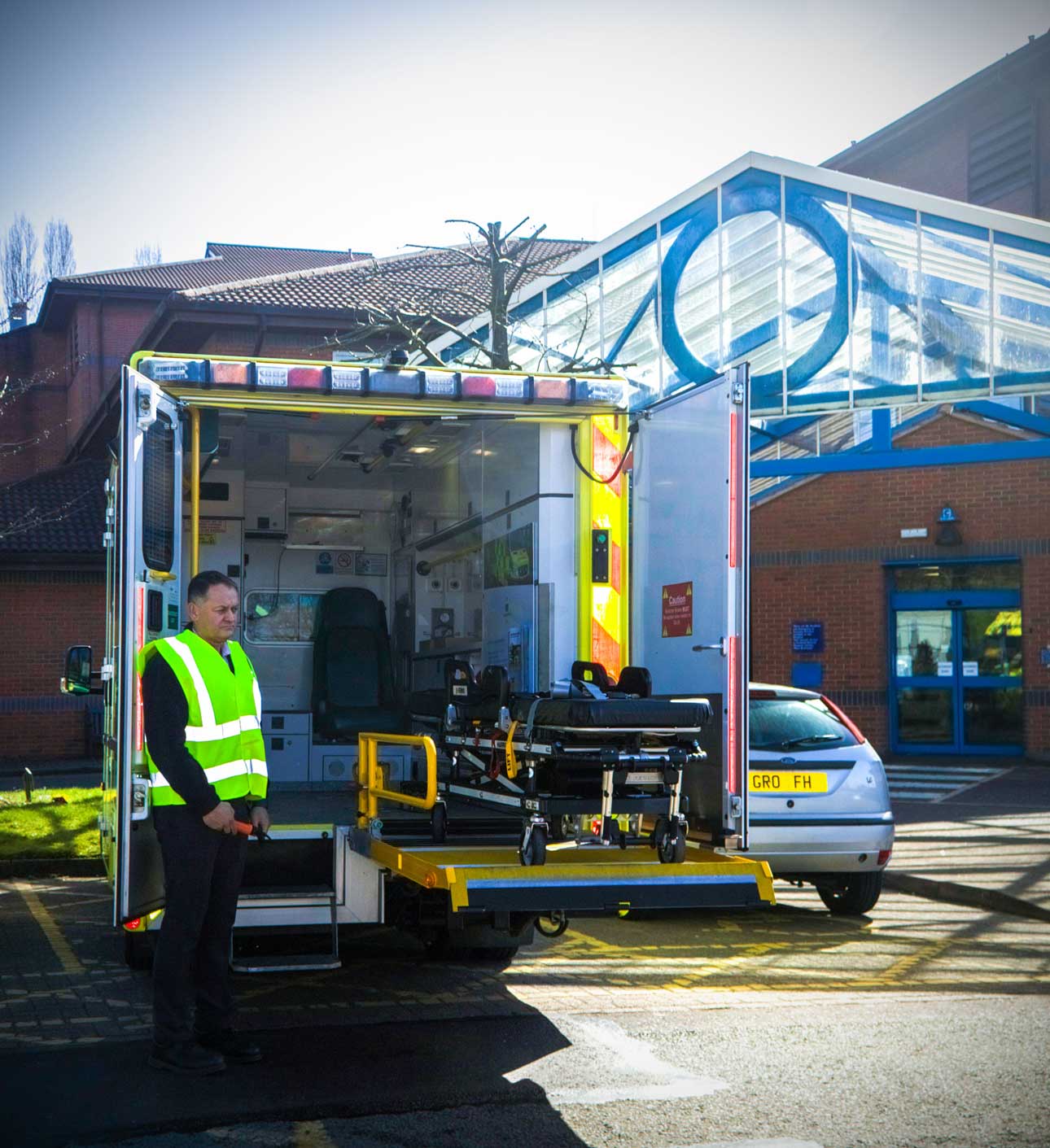 Focused on safety
The self-locking automatic leading edge prevents backwards movement of any beds/stretchers/wheelchairs onboard. The lift has an automatic bridge plate, a stainless steel back panel and is fitted with a unique 4-level control system to enable the lift to be operated under a variety of circumstances.
The 3-pole control panel has emergency back-up micro switches and a socket for a practical 'wonder' lead as well as a main power supply warning light. Two flashing lights are available for each side of the platform ensuring as we know that visibility is a vital safety measure for ambulances in operation.
Deploy in less than 60 seconds.
It is suitable for the vast majority of ambulances across the world (Mercedes Benz Sprinter & Ford Transit) and is ideal for high traffic usage. Precision-engineered mechanisms, high quality components and proven world-class electronics deliver steady and smooth lifting.
Telescopic accessible platform that is fully-automatic and deploys from an underfloor cassette