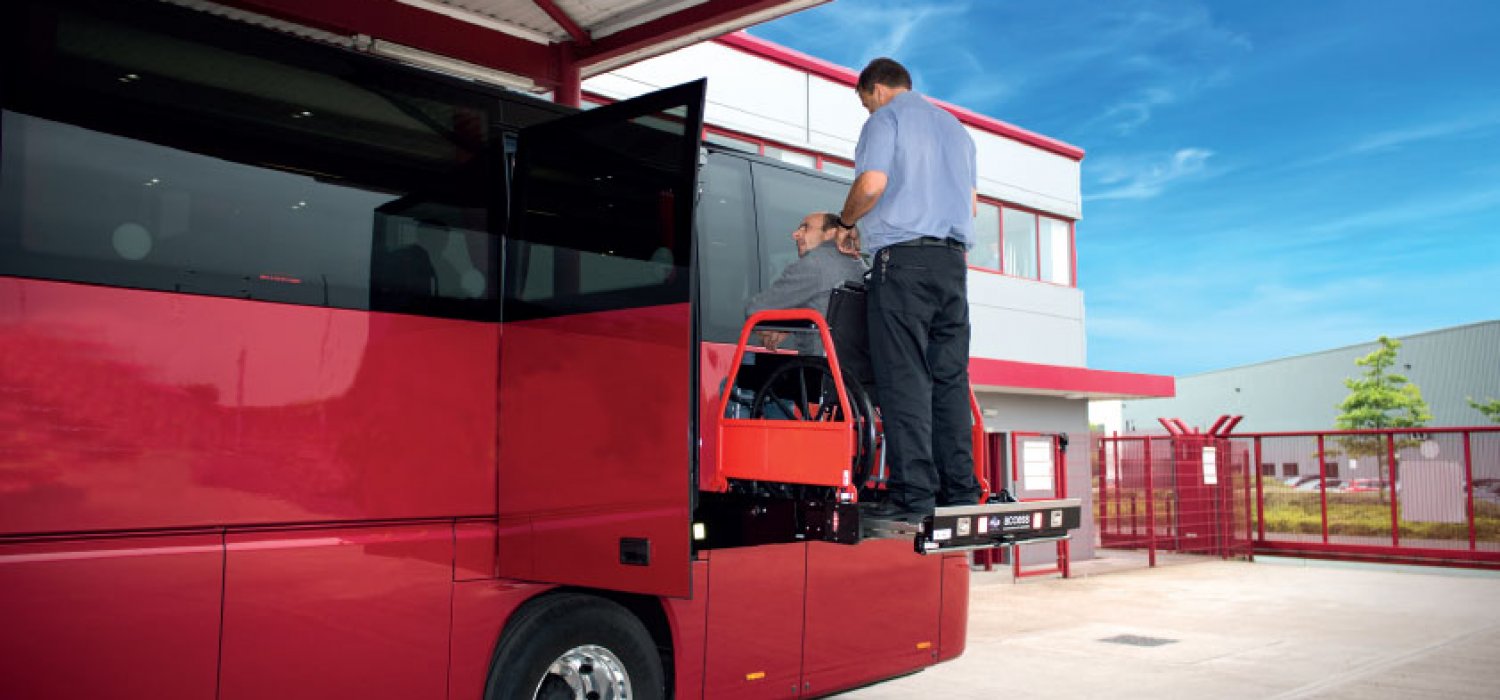 EQ & EQM Ski-locker
The smallest cassette box with the largest platform in its class
Fully automatic for hands free deployment
With a lifting capacity of up to 500 kg and a super compact cassette box, this fully automatic lift boasts the best SWL available to date for a coach. Compatible with most coach types and with a 1.8m ground-to-deck height, this lift is ideal for small spaces and doesn't force you to compromise on passenger or operator comfort.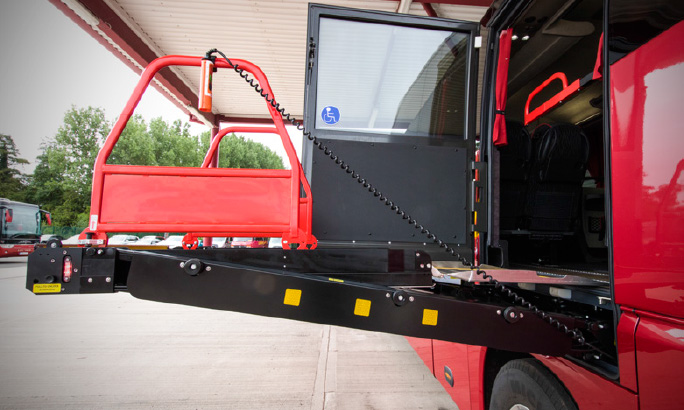 Compact design
This next generation Ski-locker lift is a robust, fully automatic large passenger platform that provides side wheelchair access to executive and luxury coaches. It now delivers a more compact design and cutting-edge, remote monitoring for enhanced performance.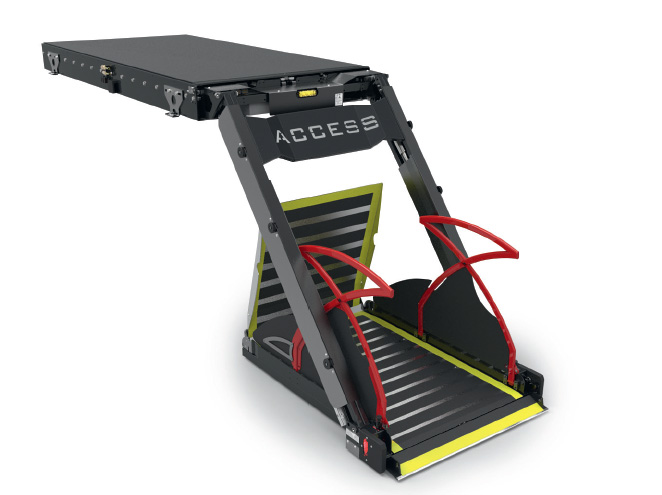 Real-time performance monitoring
The lift includes a global tracing system for real-time performance monitoring. This advanced technology assists with minimizing any possible downtime as servicing and maintenance issues can be resolved before a problem arises - anywhere in the world. Electronic updates can be delivered remotely or via local agents as part of the international Mobility Networks operation.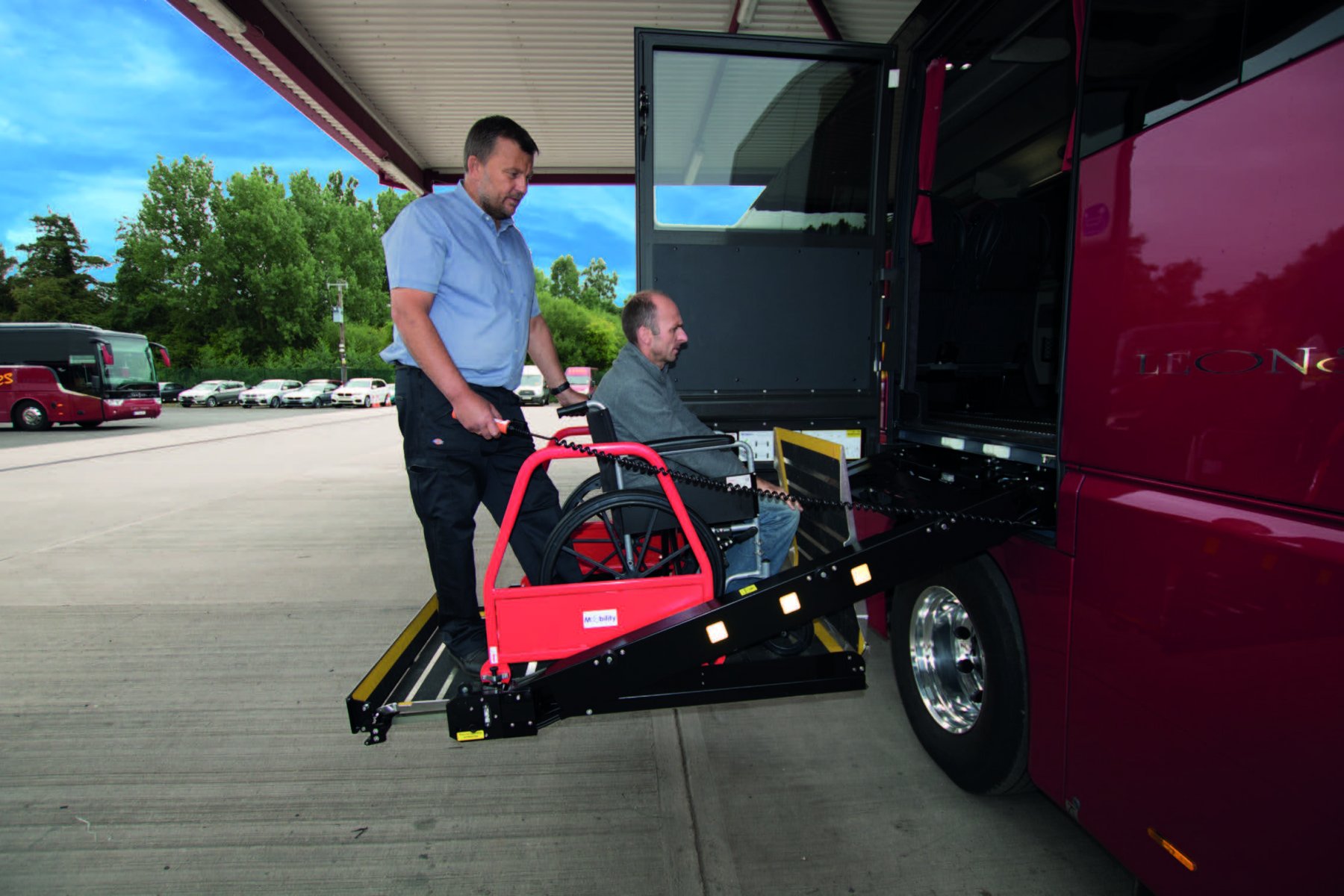 Ground-to-deck heights of up to 1.8 m
Extra large and wide platform
Product highlights
Zero noise device, smallest cassette case in its class, patented Quadram Arms, quick 4-bolt installation and platform side guard.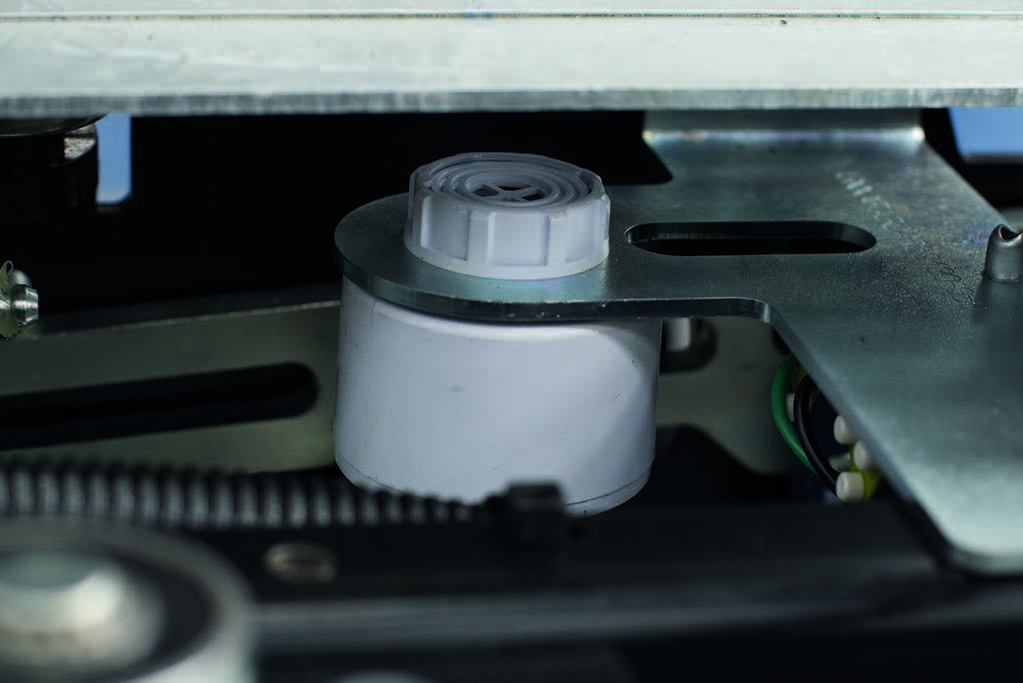 Cycle counter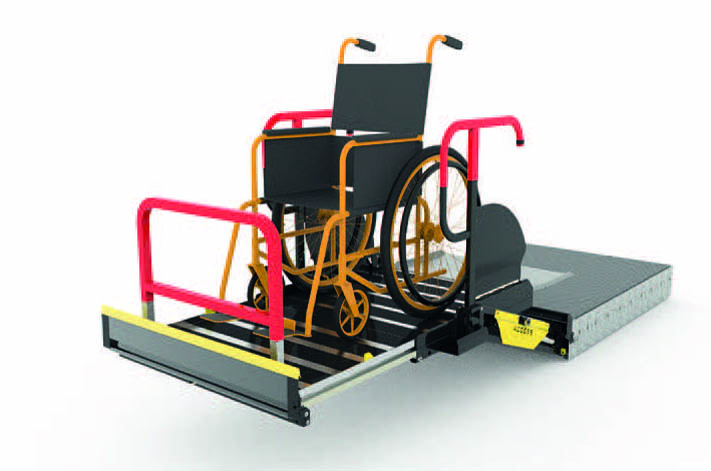 Stop safe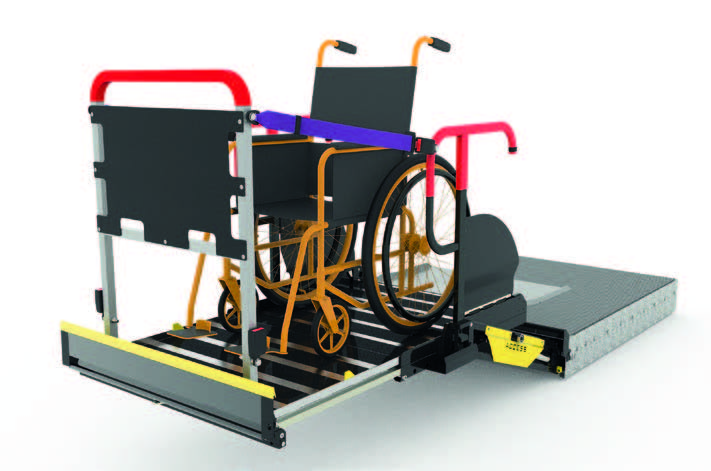 Stop safe ultra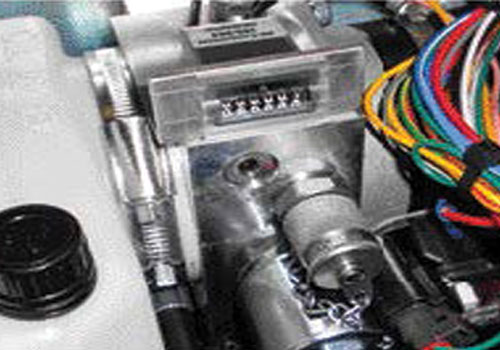 Audible warning device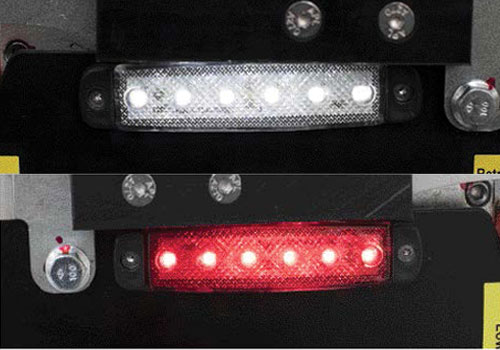 Flashing lights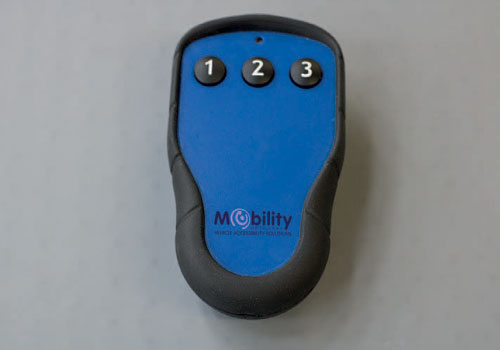 Remote control
Platform size
825 mm (w) x 1220 mm (l) | 1500 mm (l)
Cassette size
106 0mm (w) x 2260 mm (l) x 180 mm (d)
Max. drop
Up to 1300 mm (From under side of cassette)
Lift standard weight
280 kg
Lifting capacity (SWL)
400 / 500 kg
Standards
Fully PSVAR, DDA, COIF, SVTA and BS6109 Part 2 compliant
Certificates
SWL and CE certificates issued and ISO accredited production
Installation
LOLER Installation Compliance
Type approval
Meets ECWVTA (European Whole Vehicle Type Approval)